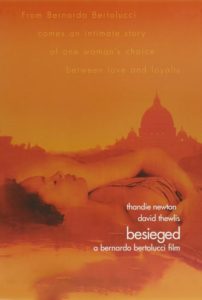 ---
When an African dictator jails her husband, Shandurai goes into exile in Italy, studying medicine and keeping house for Mr. Kinsky, an eccentric English pianist and composer. She lives in one room of his Roman palazzo. He besieges her with flowers, gifts, and music, declaring passionately that he loves her, would go to Africa with her, would do anything for her. "What do you know of Africa?," she asks, then, in anguish, shouts, "Get my husband out of jail!" The rest of the film plays out the implications of this scene and leaves Shandurai with a choice.
|
Cheating Notes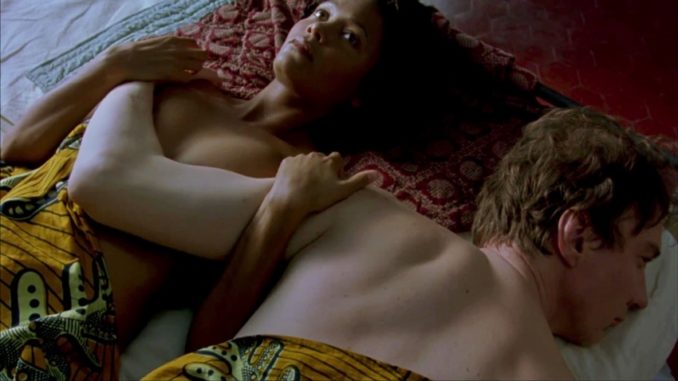 At the end part of the film, Shandurai (Thandie Newton) finally has implied sex with Mr. Kinsky, her landlord who declared that he loved her. He also helped her get her husband out of jail. The night before her husband comes, she goes inside his room while he is sleeping to drop a note (which we'll learn later says "I love you"). It seems that she really didn't plan on sleeping with him but changes her mind and lays down beside him. The scene cuts off and in the morning, we see the two naked, with sheets covering the lower part of their bodies, suggesting that they had sex during the night. Shandurai's husband rings the doorbell while she is still lying beside Mr. Kinsky. Looking conflicted and about to cry, she removes his arm which is resting on top of her breasts and gets up to open the door for her husband.
It's really too bad that there are no kissing and sex scenes. I would have loved to see Thandie Newton in action; to have cheating sex with her landlord after suppressing her desire for a very long time. Well, at least she showed us her tits.
Watch Full Movie Online
---
---
---