Description
Angela (Mirella Banti), the wife of a politican, pretends being assaulted and raped inside a cinema. But what is her motive? Is it to embarass her cheating husband? Or is it a part of a larger conspiracy? A projectionist who saw her faked the whole thing and blackmails her complicates matters.
Details for Scandal in Black
Other Titles: Appuntamento in Nero, Naked Rage, Appointment in Black, Blind Date
Director: Antonio Bonifacio
Starring: Mirella Banti, Andy J. Forest, Mary Lindstrom
Country: Italy
Language: Italian, English (dubbed)
Hot Scenes in Scandal in Black
The wife claims she was raped inside the comfort room of an adult cinema. A projectionist however, tells her that he saw her faked the whole thing: that she ripped her own clothes off and hurt herself to look like she had been assaulted. He says it turned him on. He blackmails her and aside from money, also asks sexual favor from her.
When the wife gives the projectionist the first partial sum of the money, he brings her back to the comfort room of the cinema and gives her rough sex, making the previous pretend assault on her a reality.
The wife drinks heavily in a party and dances lecherously, embarrassing her husband.
Watch out for Eva (Mary Lindstrom), the wife's hot friend. The husband is screwing her and they have several sex scenes together.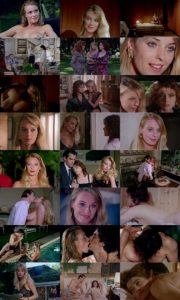 More info for Scandal in Black
Caution: Aside from additional information for Scandal in Black, the links below may contain download links. I am not responsible how you will use them.
Info: IMDB
Info + Download Link: Rarelust.com