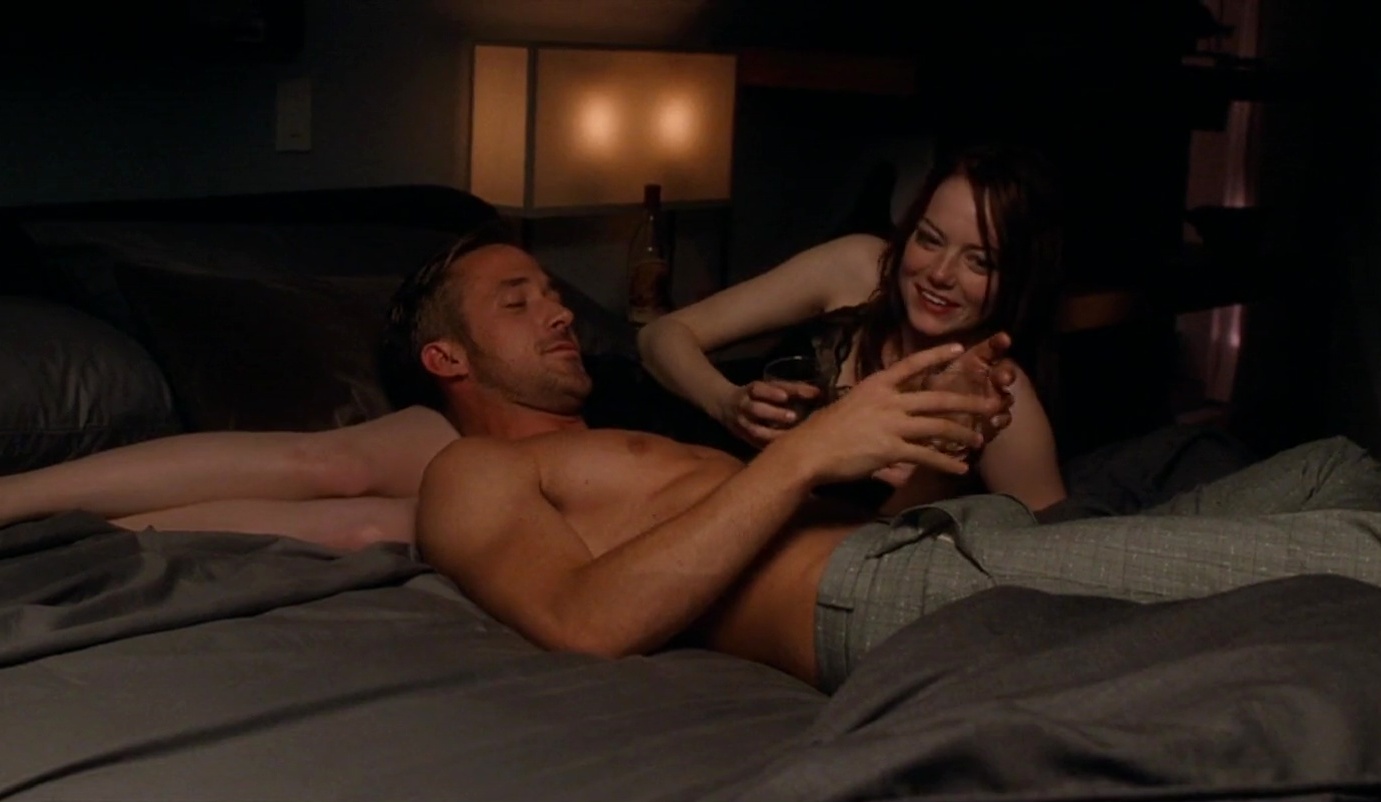 Description
A middle-aged husband's life changes dramatically when his wife asks him for a divorce. He seeks to rediscover his manhood with the help of a newfound friend, Jacob, learning to pick up girls at bars.
Details for the movie Crazy, Stupid, Love (2011)
Director: Glenn Ficarra, John Requa
Starring: Steve Carell, Ryan Gosling, Julianne Moore, Emma Stone
Country: USA
Cheating Scenes in Crazy, Stupid, Love (2011)
In the early part of the movie, the wife (Julianne Moore) tells her husband over dinner that she wants a divorce. On their drive home, she tells him that she slept with a co-worker. We don't get to see any sex scene of the wife and her co-worker, though.
Meanwhile, a girl (Emma Stone) thinks that her boyfriend is going to propose one night on a restaurant. When that doesn't happen, she drinks several glasses of alcohol, walks away from the restaurant and goes to a bar and makes out with a hot guy who hit on her before. She comes with him to his house with the intent of having sex with him. They make out on his bed, but it seems they aren't able to have proper sex because they have too much fun just talking which lead them to start falling for each other.
More info for the Crazy, Stupid, Love (2011)
IMDb Info: IMDB