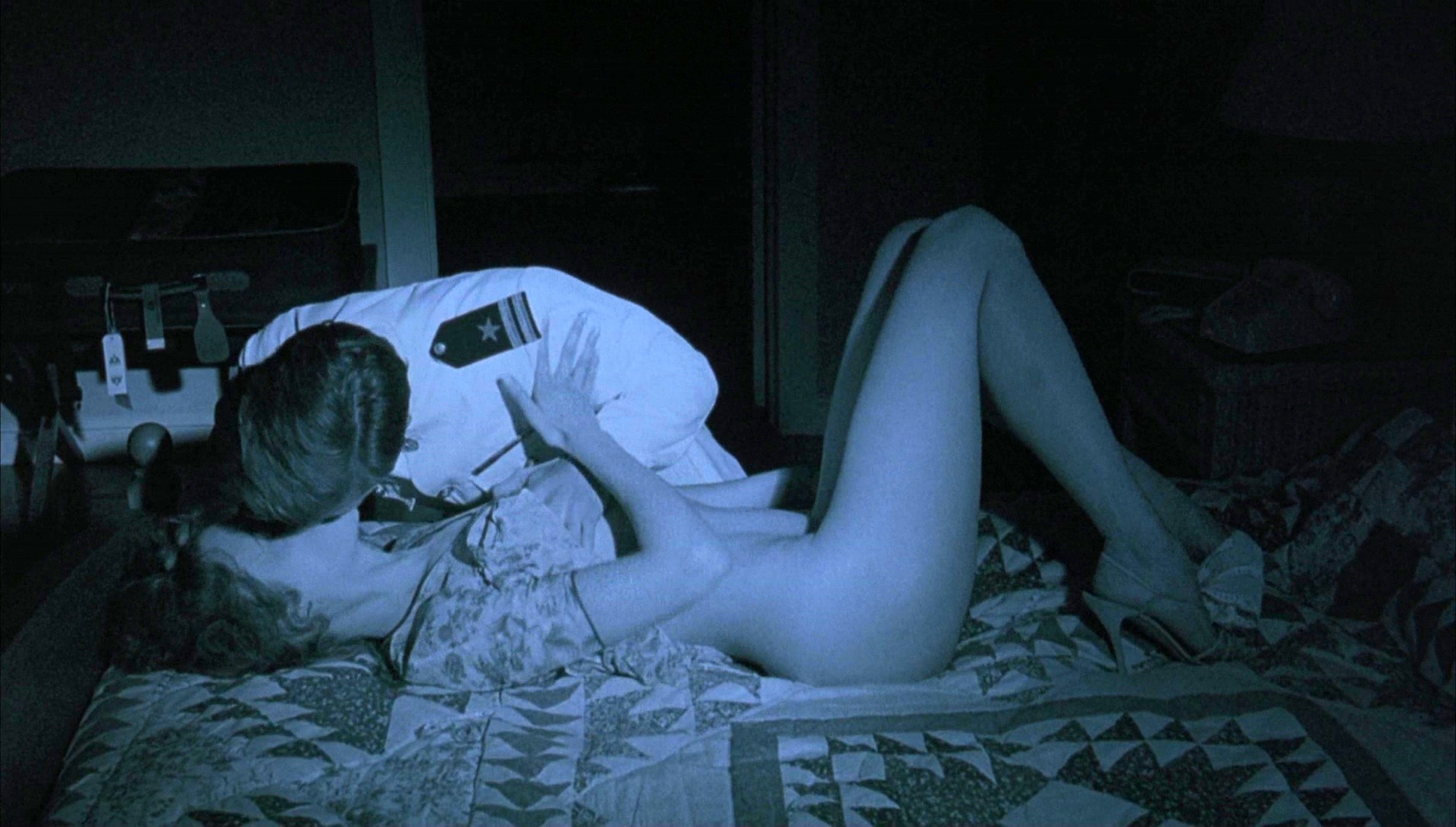 Description
The wife of a doctor reveals to him of her attraction towards a naval officer a year earlier when they were on vacation. Feeling a little jealous, the doctor sets out to have a sexual adventure that same night. He may have gotten more than he asked for when he gets involved in a secret strange orgy where the participants all wear masks.
Details for the movie Eyes Wide Shut (1999)
Director: Stanley Kubrick
Starring: Tom Cruise, Nicole Kidman, Vinessa Shaw
Genre: Mystery, Drama, Thriller
Country: USA
Cheating Scenes in Eyes Wide Shut (1999)
The wife (Nicole Kidman) is separated from her husband (Tom Cruise) in a party. An old man notices her and hits on her. His confidence attracts her so she dances with him.
The wife flirts with the old man and dances really close to him. Her breasts are pressed against his and her face is really close to his. Their mouths are so close to each other that they can probably smell each other's breath. Sometimes it seems that they are about to kiss. That's how close their faces are.
The old man invites her upstairs to view the host's art gallery. The wife knows it's an invitation for sex. Since she feels attraction towards the old man but knows she can't come with him, she answers him really carefully and slowly with the words "Maybe not just now…" and continues flirting and dancing really close to him.
The old man tries to kiss her. This time the wife pulls away and tells him she may have had too much to drink. She hesitates a bit if she wants to go or not. But finally, she says she has to find her husband and kisses her index finger and places it on the old man's lips.
Back home, while the wife and her husband is smoking pot, her husband asks her about the guy she danced with at the party. She tells him that the old man wanted sex. Her husband caresses her boobs then tells her that it's understandable because she is hot.
They start having an argument. The wife wants to make her husband jealous so she tells him of this story that happened when they had their summer vacation at Cape Cod last year.
She tells him that there was a young naval officer there whom she had the hots for. And had that officer make a move on her, she would have sacrificed everything just to be fucked by him even for just one night.
The husband can't help but imagine the naval officer screwing his wife several times when he leaves their home that night. Thankfully we are aided visually by Nicole Kidman so we won't need to imagine how the husband's imagination goes.
First, he imagines his wife lying on her back with her dress hiked up above her crotch and the naval officer sucking and licking her face while she is removing her panties.
Next, her dress has gone way up to just below her breasts. The naval officer puts his hand under her dress to fondle her boobs and brings it down across her body to caress her pussy. The wife's beautiful flat tummy is displayed beautifully. Too bad her leg is on the way so we can't see Nicole Kidman's pussy.
Next, his wife's dress is completely off and the naval officer makes her assume the doggy position. Later the officer is on top of his wife and pounding her real hard.
When the husband arrives home, his wife tells him that she just had a dream where she fucked the naval officer and then many other men afterward. Too bad there's no visual aid for us this time as the wife just relates it.
There's also a scene where the doctor goes to the house of a person who just died. The deceased's daughter starts kissing him and telling him that she loves him just before her boyfriend arrives.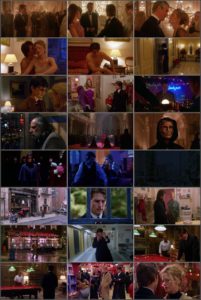 More info for the movie Eyes Wide Shut (1999)
IMDb Info: IMDB