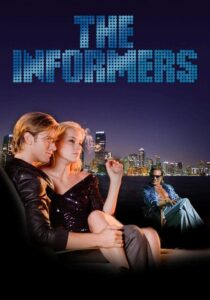 ---
A collection of intersecting short stories set in early 1980s Los Angeles, depicts a week in the lives of an assortment of socially alienated, mainly well-off characters who numb their sense of emptiness with casual sex, violence, and drugs.
|
Cheating Notes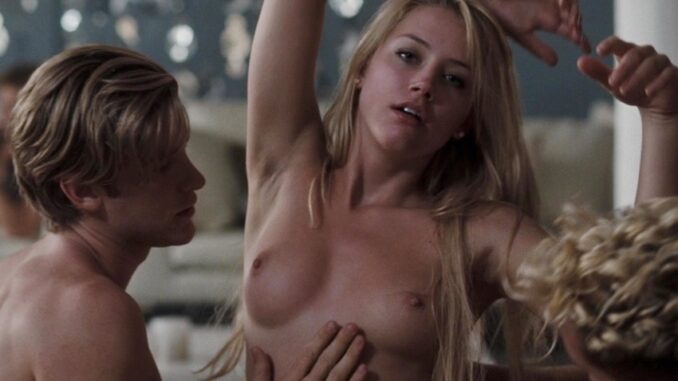 Graham is a rich kid who shares his girlfriend Christie (Amber Heard) with his other rich friends and their girlfriends.
At 6:27, Graham and Christie have sex, with her on top.
At 25:12, Graham and Christie have a threesome petting session with his friend Martin in front of the TV in the living room.
At 35:00, one of Graham's friends tells him that the four of them (two guys and two girls, including Christie and Martin) are gonna go ahead and do an orgy without him since he's still talking to his sister. When he catches up to them in the bedroom later, he gets bothered when he sees his girlfriend enjoying the orgy without him, and seems to be especially enjoying it a bit exclusively with Martin who is banging her from behind.
Graham asks Christie if she likes Martin. Several scenes later, he finds out that Christie has moved in with Martin and a girlfriend of his. He asks Martin if he is fucking Christie behind his back, to which Martin replies no, that he will never do that to him. Oh come on, Martin, you know you are fucking Christie even without Graham. I just don't think you could resist her beauty and sexiness, especially with the kind of person you are. I mean, you were even banging Graham's mother (Kim Basinger) for fuck's sake (she's separated from her husband when Martin was banging her and stopped seeing him when she decided to move back with her husband. No real sex scenes between them).
Summary
Amber Heard looks really great in this movie and fortunately, she usually is naked in most of her scenes.
---
---
---