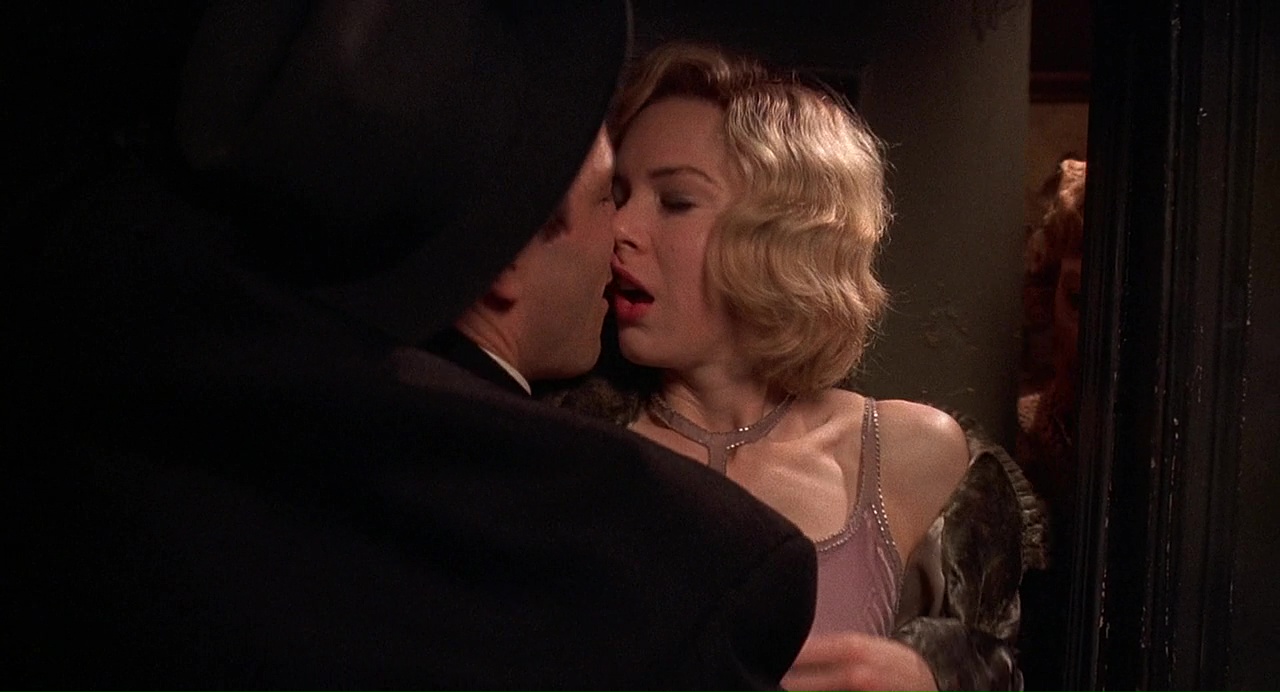 Description
Murderesses Velma Kelly and Roxie Hart find themselves on death row together and fight for the fame that will keep them from the gallows in 1920s Chicago.
Details for the movie Chicago (2002)
Director: Rob Marshall
Starring: Renée Zellweger, Catherine Zeta-Jones, Richard Gere
Country: USA
Cheating Scenes in Chicago (2002)
Roxie Hart (Renée Zellweger) meets her lover Fred in a club and they proceed to go to to her apartment to fuck. She kisses him on the front door of her landlady's unit. Her landlady opens her door, sees her with Fred and greets her sarcastically by her last name "Mrs. Hart." Roxie tells her that Fred is her brother and then they proceed to go upstairs to the unit that she shares with her husband.
While they are fucking inside the room and on the bed, Roxie grabs a framed wedding picture of her and her husband above her head and turns it face down.
Fred gets pissed at Roxie because she won't stop making him say that "she's a star," so he stops fucking her. Fred then tells her that he lied about having contacts in the show business so that he can bang her. He says it's over between them and pushes Roxie. Roxie gets mad and shoots him. Fred dies.
Later, Roxie tells her husband Amos that Fred was a burglar. Amos covers for her by telling the cops that he's the one who shot Fred. But when he finds out the name of the dead person, he realizes that he knew the guy (a salesman who gave them a discount for a furniture he sold them). He puts two and two together and realizes that Roxie was cheating on her so he tells the cops the truth. Roxie gets jailed and will be put on trial for murder because of this.
More info for Chicago (2002)
IMDb Info: IMDB