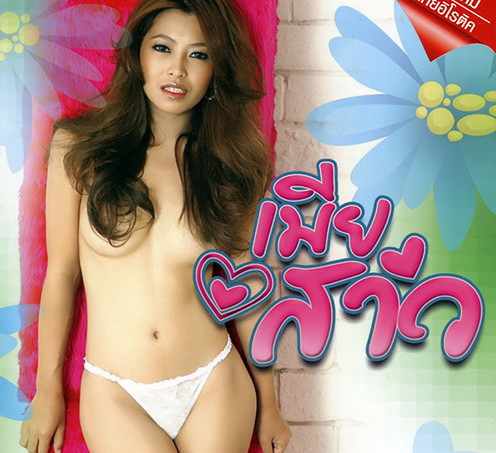 Description
Arnon and Tip are a married couple with non-existing sex life. Arnon finds a younger mistress while Tip also gets herself a younger boy.
Details for the movie Mia Sao (2012)
Other Title: เมียสาว, Mia Sao
Director: Sammao Phanejorn
Starring: Way Weriya, Mod Marisa
Genre: Asian Erotica
Country: Thailand
Cheating Scenes in Mia Sao (2012)
Note: Watched without subtitles.
Arnon and Tip are an old couple who doesn't have sex anymore. One day, Tip's housemaid tells her that she saw Arnon with a young woman named Naamwan. Tip confronts Naamwan and they end up in a physical fight.
We see Arnon have sex with Naamwan, who basically provides all the sex scenes in the movie. She's not that bad, I guess.
Tip goes to a bar and gets herself a young lover named Boy. They hook up and make love, but thankfully their sex scene is not shown because Tip is an old woman and not really fap material.
Later, Naamwan and Boy meet each other and they hook up and have sex. They both leave the old couple to be with each other.
Arnon and Tip also decide to remain as a couple and try to work on their relationship. In the end, they look happy being together.
More info for the movie Mia Sao (2012)
Info + Download Link: Loadnangr.com