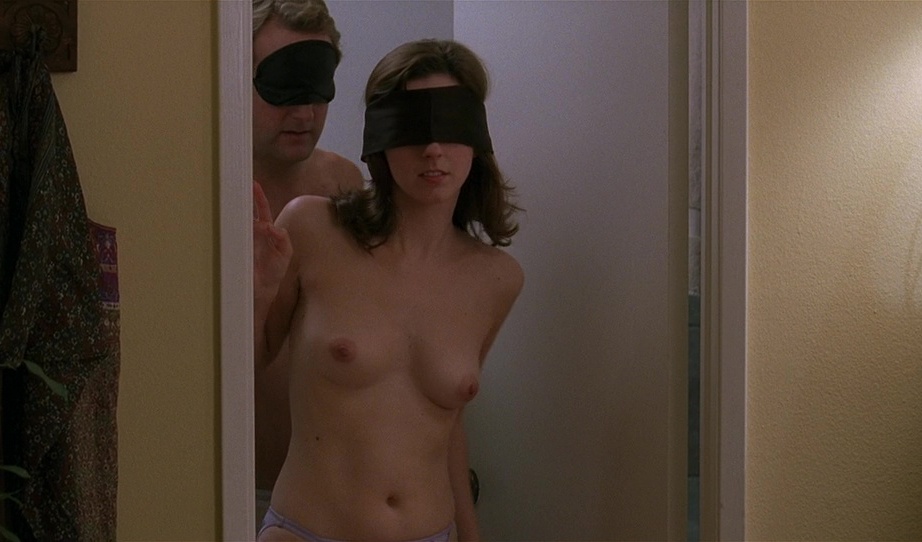 Description
Three friends attempt to recapture their glory days by opening up a fraternity near their alma mater.
Details for the movie Old School (2003)
Director: Todd Phillips
Starring: Luke Wilson, Vince Vaughn, Will Ferrell, Juliette Lewis, Elisha Cuthbert, Ellen Pompeo
Genre: Comedy
Country: USA
Cheating Scenes in Old School (2003)
Mitch (Luke Wilson) comes home and hears moaning in his bedroom. He enters the bedroom and finds his wife, Heidi, watching some porn (Juliette Lewis). He is relieved because he thought that the moans were coming from Heidi and that she was fucking somebody in their room. Heidi looks worried, though.
Mitch looks at the the video and tells her that it is a major turn-on and starts undressing to make love to his wife. Heidi seems hesitant and tells him "Wait." A nude, blindfolded couple comes out of the bathroom at the back of Mitch. When they make their presence known, Mitch gets surprised and screams.
Mitch and Heidi come down and talk in the kitchen. It seems that it's not the first time that Heidi has done these kinds of things. She tells him that she tried to tell him about these sexual fetishes of hers before when they were having sex. He thought that she was just talking dirty. Someone knocks at the front door so Mitch opens it. Apparently, It's another guy who is there to join the gangbang set up by Heidi.
There's also a scene where a husband (Will Ferrel) thinks that his wife is giving somebody a blow job. It turns out that that somebody is a gay guy who is teaching his wife and her friends how to suck dicks properly.
More info for Old School (2003)
IMDb Info: IMDB
Info + Torrent Download Link: Torrentz2.eu