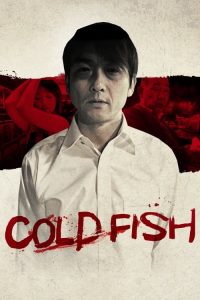 ---
Shamoto runs a small tropical fish shop. When his daughter Mitsuko is caught shoplifting at a grocery store a man named Murata steps in to settle things between the girl and the store manager. Murata also runs a tropical fish shop and he and Shamoto soon become friendly. However, Murata hides many dark secrets behind his friendly face.
|
Cheating Notes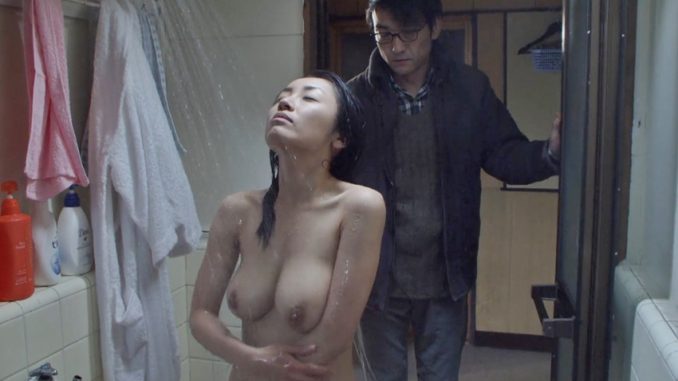 Murata fucks Taeko, Shamoto's wife, in his office (27:05). It may seem rushed but he is able to seduce her fast because not only is he an aggressive, dominant old man, but he also knows what to target to stir up her emotions (her dissatisfaction with her husband because of how he handles her conflict with her stepdaughter).
Shamoto witnesses Mr. Tsutsui, Murata's legal counselor or something, groping Aiko's (Murata's wife) breasts in the car (1:14:00), and kissing her in the car as well (1:27:37), indicating that they are having an affair.
Aiko plays dolls with Shamoto's daughter sexually, which leads to them kissing (1:20:39).
Aiko fucks Mr. Tsutsui, and she requests that his driver watch them while they do it (1:30:27). Murata brings along Shamoto and rushes to the scene. They find Mr. Tsutsui dead already and the couple also kills his driver. So it seems that the couple planned Mr. Tsutsui's murder and Aiko having an affair with Mr. Tsutsui was part of the plan.
Murata forces Shamoto to fuck Aiko in the back of a vehicle (1:57:09).


Effedupmovies.com
---
---
---