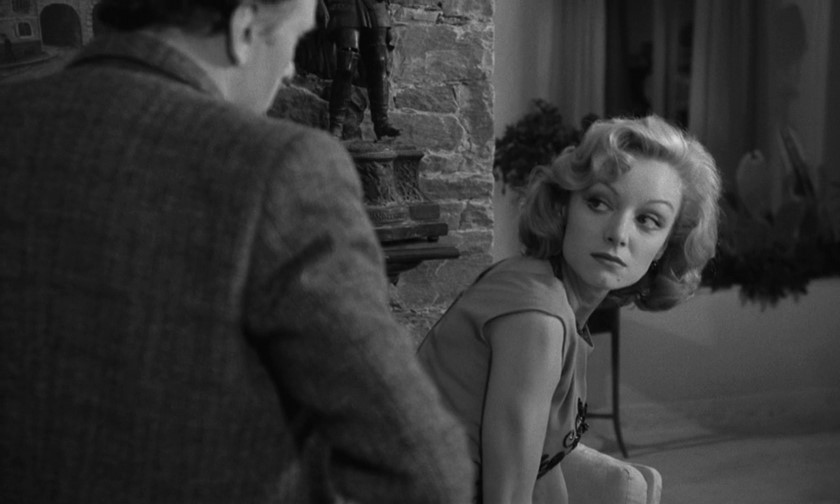 Description
Claude Massoulier is murdered while hunting at the same place as Julien Vercel, an estate agent that knew him and whose fingerprints are found on Massoulier's car. As the police discover that Marie-Christine Vercel, Julien's wife, was Massoulier's mistress, Julien becomes the primary suspect. But his secretary, Barbara Becker, while not quite convinced he is innocent, defends him and leads her private investigation.
Details for the movie Vivement dimanche!
Other Titles: Vivement dimanche!
Director: François Truffaut
Starring: Fanny Ardant, Jean-Louis Trintignant, Caroline Silhol
Country: France
Language: French with English Subtitles
Cheating Scenes in Vivement dimanche!
Massoulier is murdered while hunting ducks. Julien Vercel receives an anonymous call later that night from a woman, accusing him of murdering Massoulier. She claims that Julian did it out of jealousy because his wife, Marie-Christine Vercel (Caroline Silhol), was having an affair with Massoulier. She also claims that Marie-Christine sleeps with anyone and everyone.
When Julian confronts Marie-Christine about it, she admits having an affair with Massoulier.
(Spoiler alert) Later, we find out that Marie-Christine was also having an affair with Julian's lawyer and best friend. It seems that the anonymous caller was telling the truth when she said that Marie-Christine was sleeping with everyone.
No sex and nudity.
More info for Vivement dimanche!
IMDB Info: IMDB
Info + Torrent Download Link: Torrentz2.eu