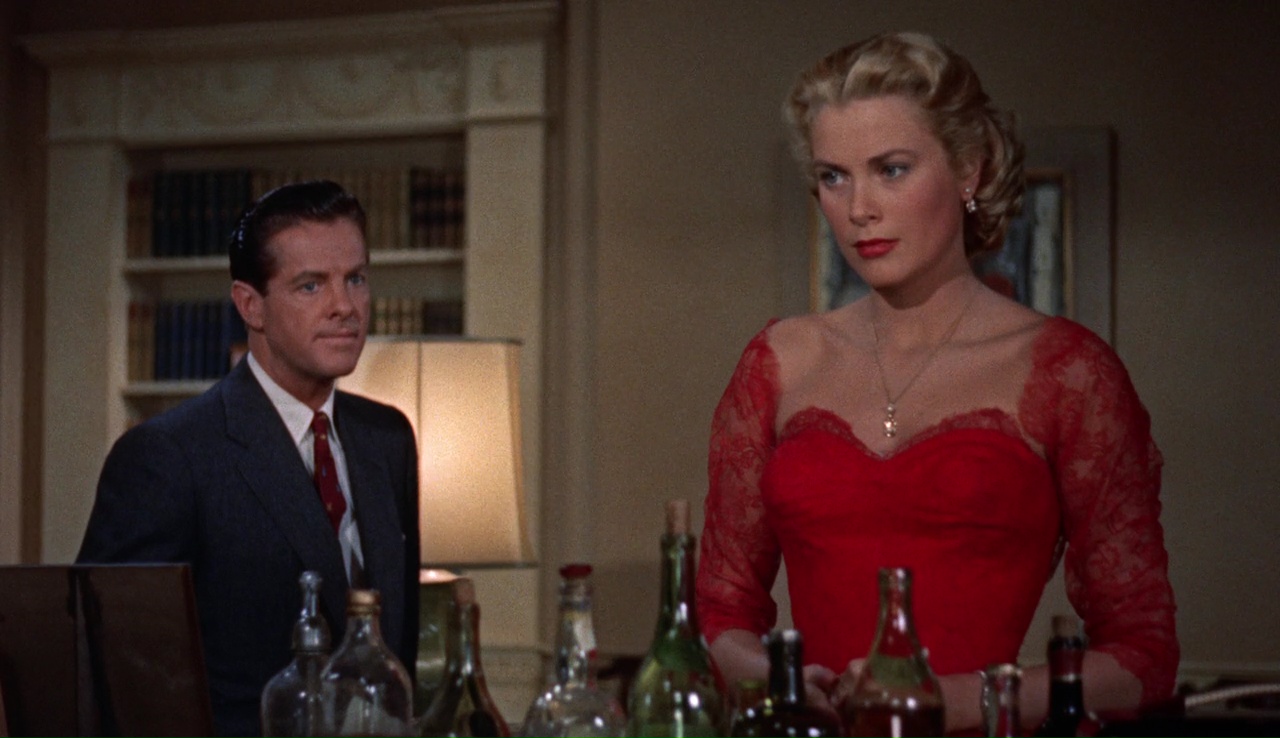 Description
A husband devises a scheme to murder his wife and get her inheritance money. When the scheme does not go exactly as planned and his wife survives the attack, he comes up with another plan fast so that he will not be pinned down. A cunning investigator and his wife's lover is in the way of his plan's success.
Details for the movie Dial M for Murder (1954)
Director: Alfred Hitchcock
Starring: Ray Milland, Grace Kelly, Robert Cummings
Genre: Crime, Film-noir, Thriller
Country: USA
Cheating Scenes in Dial M for Murder (1954)
The wife Margot Wendice (Grace Kelly) kisses her lover (or previous lover) Mark Halliday in her home. He is an American who just arrived from New York. They talk about their past tryst a year ago. She tells him she stopped writing him because her husband has changed for the better. She burned all his letter except for one. When Mark asks her why, she doesn't respond and Mark kisses her. She kisses him back. Suddenly they hear the door being unlocked and they separate from each other just before her husband comes in the door.
The husband makes them go together to watch a play and says he couldn't come (to do his planning). It isn't shown, but the two most probably make out again or even have sex with their alone time together.
Later, the husband relates to another character about how he found out about his wife's affair. He says there were phone calls which would end abruptly if he happened to walk in. There's one time that she didn't want him to go out and play tennis. She received a call and suddenly she wants him to go play after all. So the husband pretended that he left but actually followed her in a taxi when she left the house after him, and saw her go to her lover's house.
No sex and nudity. Some kissing scenes and Grace Kelly in a slightly see-through night gown.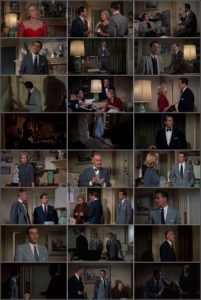 More info for the movie Dial M for Murder (1954)
Caution: Aside from additional information for the movie Dial M for Murder (1954), the links below may contain download links. I am not responsible how you will use them.
IMDb Info: IMDB
Info + Download: Rarefilm.net