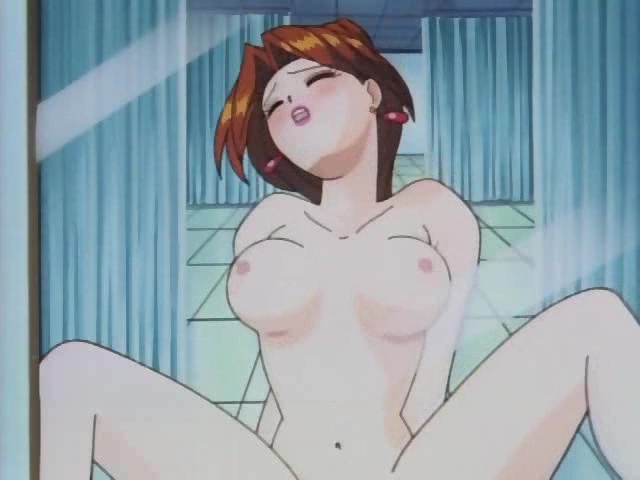 Description
Kenji, a human, and Milfa, an elf, decide to get married despite belonging to different species. Genji discovers that his penis is too big to enter Milfa, due to the difference of sizes between humans and elves. The series explains the efforts they make to overcome this problem.
Details for the Hentai Elven Bride (1995)
Other Titles: Elf no Wakaokusama, Erufu no Waka Okusama, エルフの若奥様
Genre: Hentai
Country: Japan
Number of episodes: 2
Cheating Scenes in Elven Bride (1995)
Milfa is an elf who marries a human male named Kenji. They are having trouble having sex because elves' pussies, in general, are too small for the human dick. so Milfa goes to a gynecology clinic one day to find a solution. The doctor in the clinic is Dr. Perio, an incubus who specifically targets housewives to fuck.
While Milfa is in queue at the clinic's waiting room, Dr. Perio is with a patient inside. The patient, who is somebody's wife, is already naked and Dr. Perio is fondling her boobs and fingering her. He is telling her that this should be their last time and that she should go back to her husband because rumors might spread that there is an affair going on between a housewife with a good reputation like her and an honest doctor like him. She agrees, but she tells him to fuck her for the last time. He inserts his worm-like dick into her vagina and bangs her from behind.
When it is Milfa's turn, another wife in the queue tells her to be careful. Since she is cute, the doctor might take a liking to her and molest her because he has a reputation for that. She points to the wife who just came out of the doctor's clinic to stress her point, pointing out how red her face is.
Milfa comes in and meets the doctor. He tells her to take off her blouse so that he can check her breasts. She says that she doesn't have a problem with her breasts, but he tells her that it's just to check her general physical condition. So she unbuttons her blouse and reveals her breasts to him while saying sorry to her husband in her mind. Dr. Perio touches her boobs and likes them, they're huge and she has smooth skin so he decides that he will seduce her using his magical charm eyes.
Dr. Perio starts using his charm eyes on Milfa. Milfa starts imagining that she is having sex with the doctor. In her imagination, he licks her breasts and the inside of her ear and fucks her with his worm-like dick. She also goes on top of him and rides him backward. But the spell is broken when Milfa sneezes so Dr. Perio is not able to fuck her in the real world.
Dr.  Perio tries again a little later, and this time, he uses his magical touch to paralyze Milfa. Then, he opens her blouse and fondles her boobs. He uses his charm eyes on her again but she reflects it back with her own powers. Then, Milfa's husband comes in to rescue her.
Final Thoughts
It's unfortunate that Dr. Perio isn't able to screw Milfa. However, we did see him screw one of his patients who is also a wife. There are sex scenes between Milfa and her husband and there are sex scenes between other characters as well. Overall, this is quite an erotic hentai and I like it.
More info for Elven Bride (1995)
Info: Wikipedia