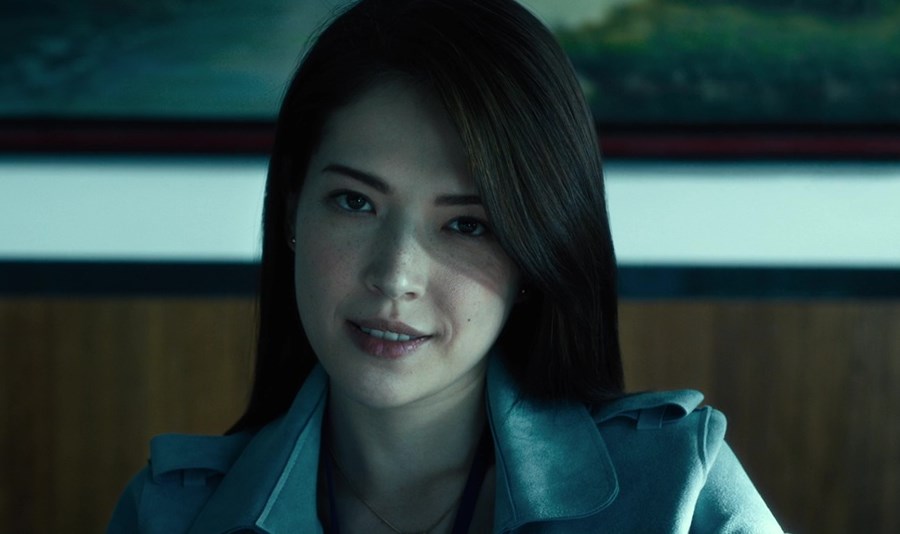 Description
The story about an ambitious journalist who eagerly pursues a long-forgotten accident. When the sole survivor of the accident suddenly disappears, he realizes that nothing is what it seems, and the unimaginable dark truth will haunt him for the rest of his life.
Details for the movie Who Killed Cock Robin? (2017)
Other titles: 目擊者, lit. "Eyewitness"
Director: Cheng Wei-Hao
Starring: Kaiser Chuang, Tiffany Hsu (Hsu Wei-ning), Ko Chia-yen
Genre: Crime, Thriller, Mystery
Country: Taiwan
Language: Mandarin/English Subtitles
Cheating Scenes in Who Killed Cock Robin? (2017)
After a work party, Chi drives his co-worker Maggie (Tiffany Hsu) home. Inside the car, Chi asks Maggie if she's ok because she is crying after reading the text message of her boyfriend. She asks him if long time relationships always turn sour. He advises her to break it off with her boyfriend already because it hurts him to see her like that. He adds that she's a great woman and that she deserves someone better. Maggie turns around and gazes at Chi. Then she lunges forward and kisses him. He kisses her back. They go up to her place and have sex, which we only get to see briefly, mostly with her on top.
Recommendation
This is a great thriller/mystery movie and I highly recommend it for that. The cheating sex scene is very brief though and we only get to see Tiffany Hsu's naked back. Too bad, since she's hot. She should have shown more skin.
More info for Who Killed Cock Robin? (2017)
IMDB Info: IMDB
Info + Torrent Download Link: Torrentz2.eu