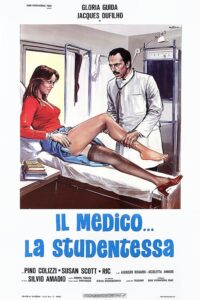 ---
Claudia, a perky eighteen-year-old girl, is crushed when her stepmother prevents her from going on a vacation to London. She discovers her stepmother is having an affair with a doctor and so, with the help of her friends, sets about getting her revenge.

Gloria Guida plays a recent high school graduate who is forbidden from going on a vacation with her friends after her overprotective military colonel father (Jacques Dulfino) has a strange dream about her being raped by savages. Stuck at home, she decides to entertain herself by seducing the handsome doctor/college professor (Pino Colizzi) who lives next door. After he (quite unbelievably) spurns her amorous advances, she decides to sneak into his house and catches him en flagrante with her voluptuous stepmother (Nieves Navarro). She takes pictures of them together and uses them to blackmail, humiliate, and generally take revenge on the adulterous couple.
|
Cheating Notes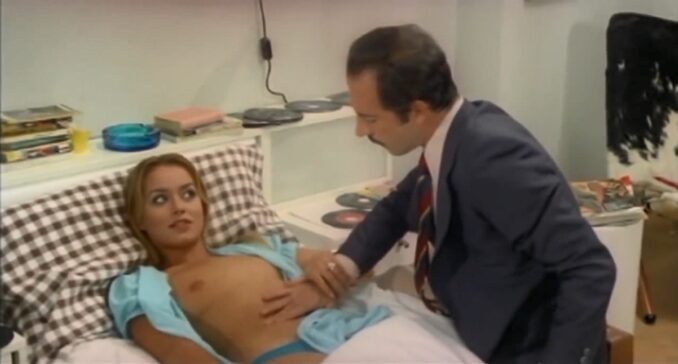 At 34:48, Claudia (Gloria Guida) catches her stepmom (Nieves Navarro) having sex with the doctor at his house next door. They are roleplaying as an Indian and a horse, with her naked stepmom playing as the horse, getting ridden on by the doctor playing as the Indian. They then proceed to have sex on the bed, where Claudia takes photos of them for blackmail purposes.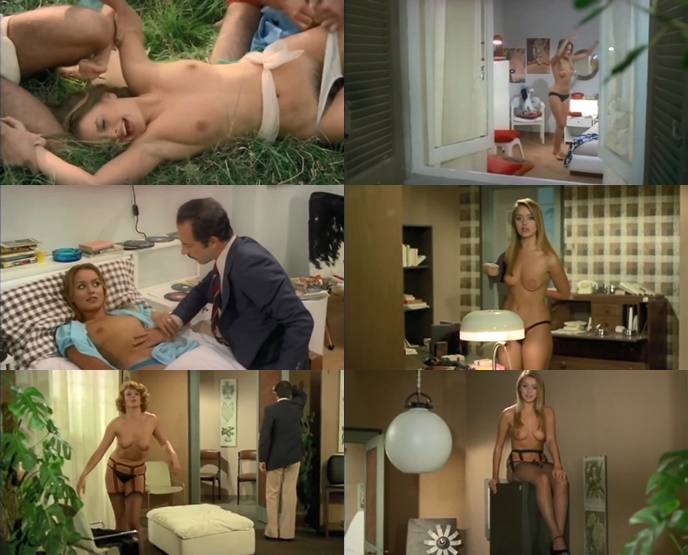 More Info for Il medico… La studentessa (1976)
Watch Full Movie Online
---
---
---