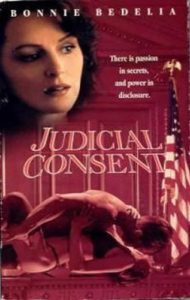 ---
Judge Gwen Warwick becomes involved in the murder trial she has been assigned. Her marriage is on the rocks and the murder victim is an old friend, who rumour has it, had an affair with her.
|
Cheating Notes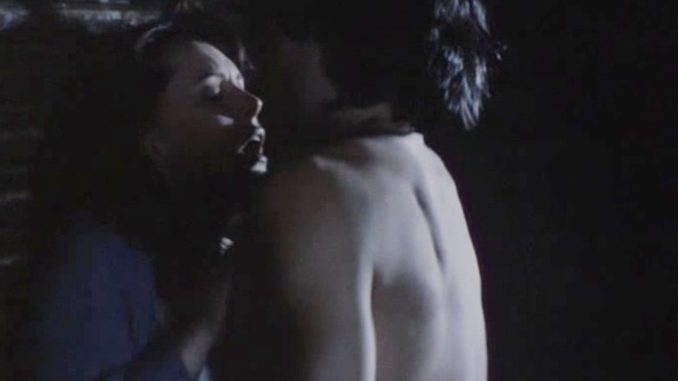 Judge Gwen Warwick starts an affair with a young librarian. She first meets him when she borrows some books from the library. He inserts some notes in the books that she borrowed, they flirt when interacting, etc. One night, she follows him home. He catches her and invites her to his place. They talk, then he starts kissing her from behind. She says she has to go. He catches up to her in the street and they make out under the pouring rain. They fuck in a standing position against some wall. She shows us one of her boobs.
Gwen's husband suspects she is having an affair but he suspected the wrong guy: an older colleague of Gwen named Charles. When he confronts her about it, she leaves the house and spends the night at the librarian's place. They kiss and have implied sex on the floor.
The librarian comes to Gwen's office. While she is talking on the phone, he goes under her table, caresses her legs and impliedly pleasures her.
Watch Clip
---
---
---