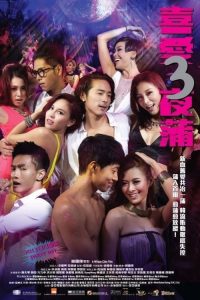 ---
Shin and Sara have been engaged for two years. They once had an argument and agree to have fun individually. Sara's best friend Jeana, who always has a soft spot on Shin, then tried every means to seduce him. In the meanwhile, Jeana's boyfriend Jacky is also getting close with Jolie who's fun and wild. Lan Kwai Fong is as bustling as usual this weekend. The girls are all gathered to rock the clubs. Since Sara met the Korean hot guy Kim, the relationship between all of them started to change…
|
Cheating Notes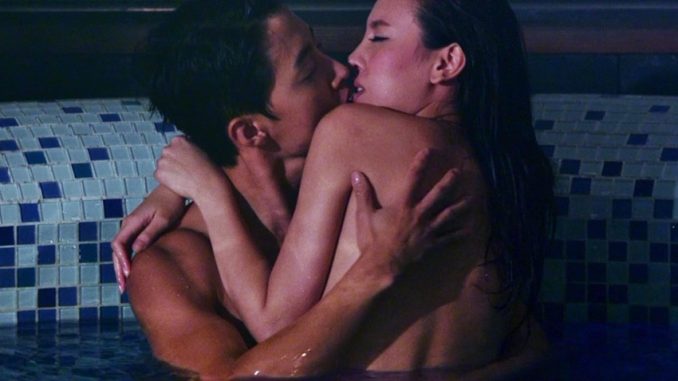 Sara has a fight with her fiance Shin because he wants to go to his ex-girlfriend's wedding after-party on the eve of his birthday. His aim is not to cheat on her and fuck his ex-girlfriend, I mean his ex's new husband is there at the after-party, and it was even his idea to get her ex invited, but this pushes Sara to start going out again with her girlfriends Jeana (her best friend), Papa, and Jolie.
Jeana introduces Sara to a Korean guy in a bar to keep her occupied while she dances and flirts with Sara's fiance (32:20). Jeana, by the way, has a live-in boyfriend.
During a party on a yacht, Jeana flirts with Shin while they are on a lifeboat and then pulls him into the water and kisses him while they are submerged (40:40). She also gropes his dick inside his shorts and takes his hand and puts it under her bra to feel her boobs. Shin kisses back and engages for a while but changes his mind and hastily gets out of the water. Meanwhile, the Korean guy gets alone with Sara in the yacht's function room. They low-key flirt, while talking about love and passion, and without warning, he gives her a peck on the lips. She is surprised and doesn't kiss back at this point.
Sara, Jeana, and Jolie plan to go to Korea to party in the bars there, with the Korean guy as their host. But on the day of their departure, Jeana has other plans. She tells the two that she can't go and makes up some excuse, but what she really does is meet up with Shin. So Sara and Jolie go without her.
Jeana seduces Shin in a bar, but he wouldn't want to cheat on Sara, so Jeana tells Sara to send her a live video of her together with the Korean guy in Korea and then shows the said video to Shin.
Although the video is relatively harmless, like the Korean guy just gives Sara a kiss on the cheek while they are in a bar, it's enough for Shin to think that something is already going on between the two (he also saw how they look at each other at the yacht party). This convinces him to cheat on Sara and fucks Jeana in one of the more private rooms in the bar. Meanwhile, Sara also fucks the Korean guy in an expensive hotel suite. They have sex in the jacuzzi and on the bed. These two interspersed cheating scenes of the engaged couple start at 1:10:25.
Summary
The main cheating scenes, especially the fiancee's, are quite hot even if they have strategic nudity only, at least hotter compared to the cheating scenes in Lan Kwai Fong 2.
Watch Full Movie Online
---
---
---