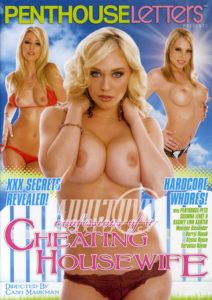 ---
Penthouse brings you five XXX hardcore confessions from the hottest, horniest housewives who cheat on their husbands every chance they get! Valeria (Kagney Linn Karter) has taken up a new hobby art school slut! Not only is she a talented artist, she f*cks like a pro!Melissa (Darryl Hanah) feels trapped in her safe marriage, so she unlocks her p*ssy to feel free!Leah (Alyssa Reece) is married to the perfect man, but what she wants is to get down and dirty with another woman (Melissa Jacobs)!Danielle (Shawna Lenee) is a good girl by day, but when no one is watching, this good girl turns bad! She is obsessed with picking up strange men and f*cking and sucking them in cheap motels!Mya (Veronica Rayne) is addicted to dick! Not only does she love her husbands c*ck, she has a large collection of dildos! All shapes, sizes, and colors to fulfill her desires! No c*ck is too big or too small for this whoring wife!
Cheating Notes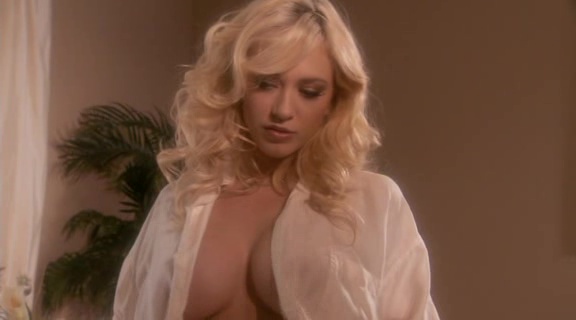 Confession #1: Valeria
Wife (Kagney Linn Karter) says she runs around behind her husband's back because his back is all she ever sees. She starts painting to fill the void left by her husband. In this segment, she is painting a nude male model and in the middle of the session, she screws him.
After they have sex, an unfinished painting is shown where they are both naked and she is sitting on his lap, exactly what their current pose is at that moment.
Confession #2: Marissa
Wife (Darryl Hanah) says she married for safety and security but sometimes she feels like she's trapped. So she cheats on her husband when she feels locked up. she cheats to feel free. Then we see her make out and afterward have sex with a bespectacled guy in a couch. Guy sees her wedding ring and tells her he didn't know she is married.
The last scene shows the wife behind bars and the last focus of the camera is on the wedding ring in her finger.
Confession #3: Leah
Wife (Monique Alexander) says she is married to the perfect man. He gives her anything she asks for and much more. He's good-looking, strong, virile, a more perfect man you couldn't ask for, and yet she cheats. Why? Because she says her perfect man is just that, a man. That when she cheats, she cheats with a woman.
We see a woman applying lotion to the wife's body beside a pool. They have sex and use a couple of dildos.
After finishing, the wife says her husband doesn't have to worry because she likes men too and he is the perfect man for her, then she continues on making out with the girl.
Confession #4: Danielle
Wife says she was raised to be a good girl: prim, proper and pure. At least in the presence of her father. She worked so hard being a good girl while he was watching, she couldn't resist being bad when he wasn't. Now when she's grown, it is her husband she behaves for, until he looks away. On nights when her husband is not looking, she becomes anything but prim and proper. She becomes the woman you'd expect to pick up at a bar and let a strange man take her to his home, or even better, a cheap hotel.
We see her in a bar and a guy hits on her. They make out right there and afterward he brings her home and makes love to her in his couch.
Confession #5: Mya
Wife says she's addicted to dick. Her husband knows it and when he's home they're all over each other. But even if he's home all the time, she doesn't think one dick could be enough for her.
We see the wife's collection of dildos of all colors and sizes in her drawer. Then a guy comes from behind and starts making love to her.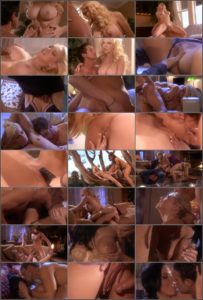 ---
---
---