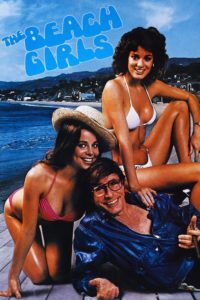 ---
School is out, and three girls head to the beach for vacation. Two of the girls are world-wise party-goers who attempt to loosen up their naive, virginal friend, whose uncle has allowed the girls to stay at his beach house. When the near-sighted, drug smuggling Captain Bly dumps his cargo of marijuana, the bales wash up on shore. The two party girls, Ginger and Ducky, quickly stuff the dope into giant bags and spirit it back to the beach house, where it fuels a party with assorted misfits, delivery persons, and passersby.
|
Cheating Notes
Sarah invites her two friends, Ducky and Ginger, to come and stay at her Uncle Carl's beach house for the summer. The movie is mostly about the party they held at the said place. However, in the latter part of the film, Uncle Carl's fiancee comes home and finds him in the sauna with the naked Ducky and Ginger. She tells him that their engagement is off, then proceeds to meet someone at the party. A few scenes later, Uncle Carl, along with Ducky and Ginger at his side, finds her and the guy naked and making out in the bathtub. He asks her what she's doing, with a smile on his face. She tells him to walk away and then she laughs. Uncle Carl says he certainly will, and walks away with the two girls in tow. In the end, all five of them hang out in the pool together, with Uncle Carl and the two girls sitting by the side and his fiancee and her new guy kissing in the water.
Several hot B-movie 80's chicks on this one. I especially liked Ginger (Val Kline). She's very foxy and I'm surprised and saddened to find out that she only did this one movie and then disappeared from the face of Holywood forever.
Watch Full Movie Online
---
---
---