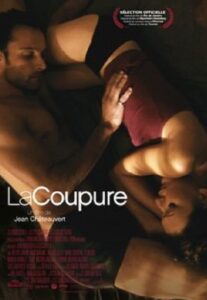 ---
Two people are caught up in an all-consuming and forbidden love in this drama. Christine is married to Mario, a successful businessman, and is the mother of two children. However, she has a lover, a man she's known long before she was married -- her brother Christophe. Both of them are aware of the dangers of their incestuous relationship, and have both attempted to stop it -- Christophe is even the one who introduced Christine to her husband in hopes that they would hit it off and their affair would come to an end. But neither of them have the strength to put an end to their relationship, and while Mario has recently earned a promotion at work that will necessitate moving to a new city (a job she urged him to get), she hasn't had the courage to tell her brother the news.
|
Cheating Notes
The wife bangs her brother several times in the movie. Even as the movie starts, they already have a go at it.
'Incesting' also seems to be really in the wife's family blood, because the wife's daughter seems to inherit it as she wants to have an affair with her uncle, says she loves him. She also knows that her mom and her uncle are fucking but that doesn't matter to her. All she wants is to be with her uncle, who rejects her.
---
---
---