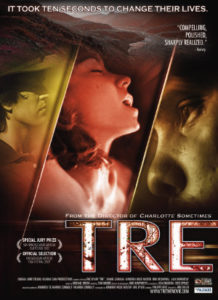 ---
Gabe and Kakela are happily engaged couple in the mountain of Calabasas, CA. Gabe works as a horse riding instructor and Kakela is a trying-to-be writer. They live in house complex with Nina who is currently separated from her husband. One day, their long-time friend Tre rushes in and asks for short stay after his break-up with his girlfriend. Two men and two women start living under the same roof began its strange journey of the relationship in a isolated world near the city.
|
Cheating Notes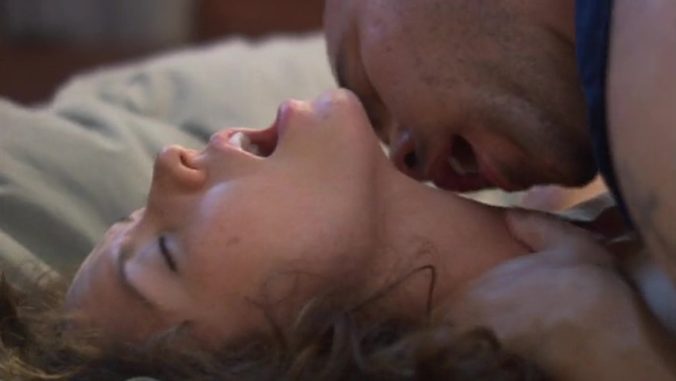 I fucked you because I wasn't ready to get married yet - Kakela to her fiance's best friend
Tre arrives and stays with his friend Gabe and Gabe's girlfriend and soon-to-be fiancee, Kakela. Also living with the couple is Nina, who is currently separated from her husband because he cheated on her. After getting off on the wrong foot, Nina warms up to Tre and they have sex, which Kakela sees when she gets up in the middle of the night.
Tre and Kakela start off on the wrong foot too. One day, while they are driving together, Kakela discovers one of her panties inside the compartment of Tre's car. She confronts him about it, he tells her that he thought it was Nina's. Gabe also believes Tre's excuse and doesn't kick him out.
Kakela interacts with Tre as the days go by and slowly warms up to him. During one of their intimate talks, he admits to her that he did take her panties and she also admits to him that she doesn't wanna marry Gabe (or at least she wasn't ready yet as she'll say later). A little later in the movie, after talking intimately outside the house, they have off-screen sex (57:00).
Tre leaves the house because of guilt. Gabe searches for him and brings him back home. Wrong move, as this gives Kakela and Tre an opportunity to have sex for the second time (1:04:41). Their sex scene this time is a lot better than the first one. Although it's still close-up shots, we see her boobs and she is moaning really loud.
Watch Trailer
---
---
---