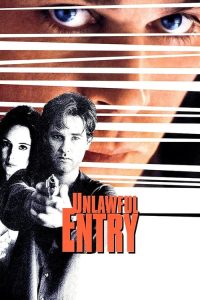 ---
After a break-in at their house, a couple gets help from one of the cops that answered their call. He helps them install the security system, and begins dropping by on short notice and unofficial patrol, and spends a lot of time discussing the couple's problems with the wife. The husband begins wondering if they're getting too much help.
|
Cheating Notes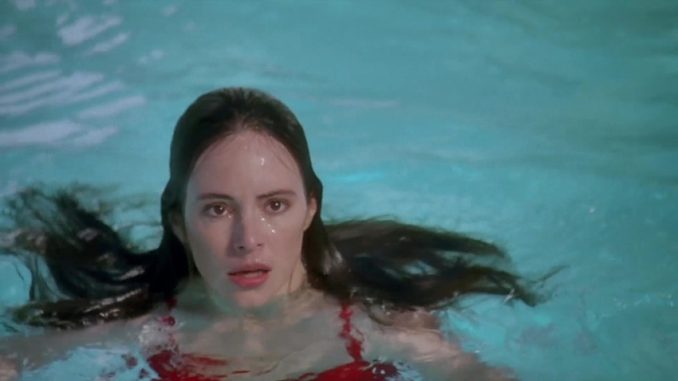 In the early part of the movie, despite some initial signs of creepiness she sees in the cop (like the cop entering her backyard without permission and watching her as she gets out of the pool in her swimsuit), the wife (Madeleine Stowe) seems to be gradually warming up to him. She begins smiling more receptively at him and then accepts his invitation for a cup of coffee after he comes to her school to give a talk to her class. This is after she tells him that it's probably not a good idea and also after her husband has told him to stay away from them during a party the other night.
During their talk while having coffee, the wife seems to have gotten even more comfortable with the cop, telling him some intimate details about her life and her marriage. Also, she's actually drinking beer instead of coffee... a sign of more openness towards him?
Halfway through the movie, the cop's obsessive and psychotic tendencies get the better of him, eroding any chance he may have with the wife. It starts when he trips the couple's house alarm (according to the husband) and then enters their home silently, pointing his gun and shining his flashlight at the couple while they are having sex in bed (57:12).
Near the end part of the movie, with her house already invaded by the cop, the wife makes out with him and lets him cup her breast a little, not because she is ready to cheat with him willingly, but in order to lower his guard so that she can grab the gun in his hip (1:38:05).

Watch Full Movie Online
---
---
---