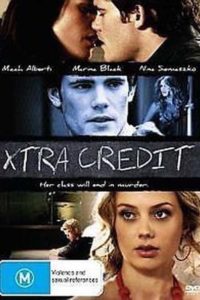 ---
A young offender on the mend, 19-year-old Cole Hurley agrees to attend a university devoted to prisoner reform. But hope for a turnaround is endangered by his impulsive affair with the seductive Kay Weller, a professor desperate to escape her abusive husband - and Cole is her only way out. But when Kay's husband is found murdered, Cole's education comes with a new lesson: trust no one.
|
Cheating Notes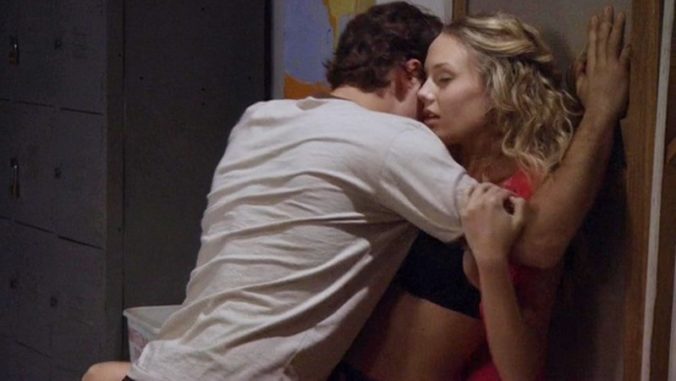 Cole meets Kay Weller, wife of Dean Weller, in his girlfriend's art exhibition. He finds her hot and so he enrolls in her class. After one of her classes, she makes him come to her office to tell him that he got an 'F' for plagiarizing and that she will recommend him for expulsion. When they get out of the building and go separate ways, Kay gets attacked by a masked man and Cole rescues her. They get back to her office, she thanks him and kisses him on the lips. Surprised at what she's done, she steps back. He is surprised too, but after analyzing the situation he kisses her too. He lifts and puts her on the desk and they start making out heavily and start to take each other's clothes off. Unfortunately, Kay's husband calls to tell her he's coming to fetch her. Cole quickly leaves and even bumps into the husband on the stairs. Getting turned on by his little make-out session with his teacher, Cole goes directly to his girlfriend's place and fucks her. After sex, she tells him how amped up he was during their lovemaking, that he's like someone else.
One night, after leaving his girlfriend's dorm party in a bad way, Cole gets a call from Kay telling him to go to her office. He obliges and they make out inside her office for the second time, with her uttering the words, "This is wrong... I'm married... You're my student." He replies with "Then tell me to stop." She does, but doesn't stop making out with him. A school guard arrives so Cole hides under the desk and Kay pretends that she's just sitting on the chair. While she talks to the guard, Cole eats her pussy from under the desk. At one point, she tells Cole "Right there...", directing him where to lick her. The guard hears it so she has to make an excuse to him.
During her class, Kay returns the submitted essays of her students. She has put something inside the folder of Cole's essay: her own lingerie. The lovers smile at each other knowingly.
Cole comes to his girlfriend's art exhibit. Kay texts her to come into one of the rooms in the venue. They have sex inside the room while Cole's girlfriend wonders where he went. When Cole comes out and shows himself to his girlfriend later, they fight and she slaps him, but she didn't find out about his affair.
The two lovers meet in a hotel room but we see only them after sex, with Kay lying on the bed, naked but covered with a sheet. We do see them make out a bit after they finish talking about their plan of robbing Kay's husband.
(Spoiler) After Kay's husband is murdered, we see Kay kissing the chief security of the school, and then a short while after that, a female cop. Her interaction with them indicates that she may have had an affair with them even when her husband was still alive and before Cole came into the picture.
With sex scenes but no nudity.
More Info for Xtra Credit (2009)
Watch Full Movie Online: Tubitv.com
---
---
---