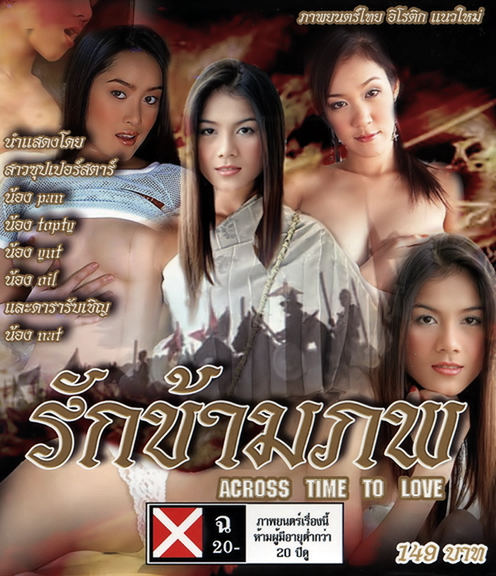 Description
A couple and a jealous ex-girlfriend gets transported to the Ayutthaya period just as the guy is about to shoot the ex-girlfriend.
Details for the movie Across Time to Love (2003)
Other title: รักข้ามภพ นิราศทวิภพ
Director: Yut Moogda
Starring: Nat Kesarin
Country: Thailand
Cheating Scenes in Across Time to Love (2003)
Note: Watched without subtitle.
A couple and an ex-girlfriend travels back in time. They are captured by three village people and are presented to the village chieftain. The guy negotiates that the chieftain fuck his girlfriend so that they won't get jailed or executed, because it seems that the chieftain is intentionally pinning some crime on them. The guy talks to his girlfriend about it. His girlfriend shows him that she is a little hesitant, but she is actually smiling at the chieftain, suggesting that she is attracted to men in power.
The chieftain screws the guy's girlfriend. After that, they have a drink with the other men of the chieftain including the guy. The guy's girlfriend now sits on side of the chieftain, suggesting she is now the chieftain's girl. Her now ex-boyfriend seems to be ok with it while he sits across the table and drinks happily with the other guys, content that his head is not cut off.
While the group is drinking, a guy who has assaulted the chieftain's men earlier is presented to him. The chieftain's new girlfriend is smiling and likes what she sees. So when the chieftain and his men are all passed-out drunk, the girlfriend comes to the captive hunk and makes love to him while he is tied lying down. She unties her so that maybe he can perform better and they continue making love. After having sex, they both escape together.
Meanwhile the other girl who got transported back in time, the ex-girlfriend (Nat Kesarin) becomes a girlfriend of an old man. She seduces a guy who is a suitor of the old man's daughter. The old man catches them having sex. He stabs the young guy, but the young guy is able to stab him too, so they both died.
There's also a 'rape turned willing' scene between the suitor and the old man's daughter.
There are other hot sex scenes here, including lesbian sex and a threesome. The Thai girls here are pretty hot with pretty faces and ample curves and bosoms.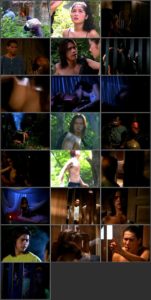 More info for the movie Across Time to Love (2003)
Info + Download Link: Loadnangr.com
Watch Full Movie Online