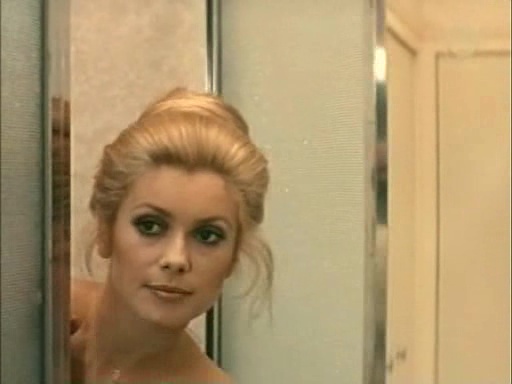 Description
Howard just got promoted and is invited by his boss, Ted Gunther to a party in his house. He is not good at parties, and Ted's wife Catherine notices this and is amused. When Ted asks Catherine for a drink, she obliges and the couple leaves the party to go to a club. Both are in a loveless marriage, and they fall for each other during the night.
Details for The April Fools
Director: Stuart Rosenberg
Starring: Jack Lemmon, Catherine Deneuve, Peter Lawford
Country: USA
Cheating Scenes in The April Fools
At the party, Howard (Jack Lemmon) asks Catherine (Catherine Deneuve) if she wants to have a drink with him. Catherine, who has been observing his awkwardness at the party for some time and has taken quite an interest in him, immediately says "Fine. I'll go get my things."
Howard's boss talks to him and congratulates him for hooking up with a chick, not knowing that the chick is his own wife. He even advises which club Howard should bring the chick to, and even calls him when Howard and his wife are already in the club, giving more dating advice.
Later during the night, Howard and his boss' wife kiss and dance inside a rich couple's house. They kiss again inside the elevator of her apartment building the morning after. Then later in the day, after Howard talks to his boss and quits his job, he comes to his boss' apartment and kisses the boss' wife who just got out of the shower. Then he kisses her again in the park. Yes lots of kissing, but unfortunately, no sex. Maybe they had sex when she just got out of the shower at her apartment, but there was really no scene to suggest it.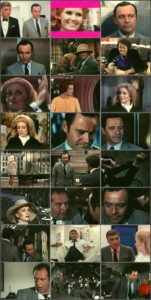 More info for The April Fools (1969)
Caution: Aside from additional information for The April Fools, the links below may contain download links. I am not responsible how you will use them.
Info: IMDB
Info + Watch Online: Rarefilm.net