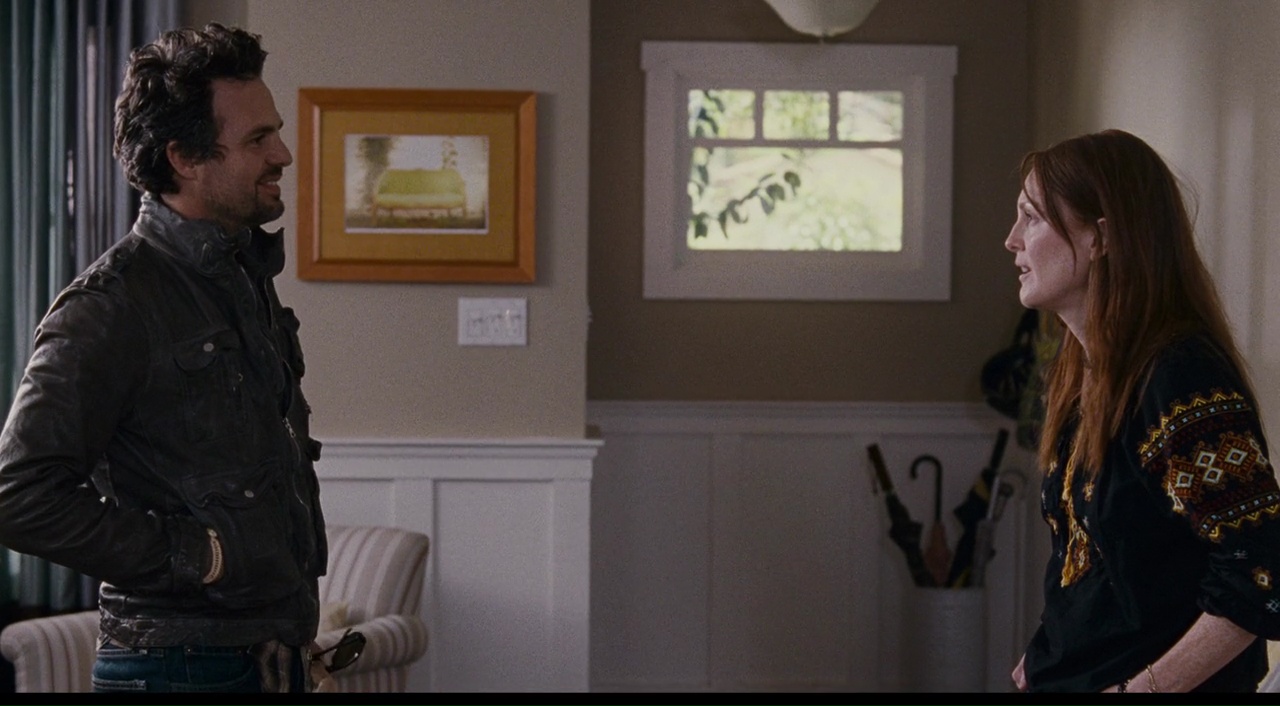 Description
A lesbian couple's life suddenly gets complicated when their two children who are conceived by artificial insemination contact their sperm donor. The biological father of their two kids barges in their life more than he should have.
Details for The Kids Are All Right
Director: Lisa Cholodenko
Starring: Annette Bening, Julianne Moore, Mark Ruffalo
Country: USA
Cheating Scenes in The Kids Are All Right
Nic (Annette Benning) and Jules (Julianne Moore) are a lesbian couple, with Nic having the role as the 'husband' in the family, and Jules as the female or 'wife'.
Paul, the sperm donor, invites Jules to do landscape gardening in his backyard. In her second time in his backyard, Jules kisses Paul. It is just on an impulse, but it turns into a full make-out for several seconds, since Paul kisses her back. Then Jules pulls out and feels guilty.
Next time she is at Paul's house, Julie talks to Paul about the kiss, saying that it shouldn't have happened and that it must not continue. Paul agrees. However, they are looking at each other like they want to devour each other, so they can't help themselves and make out passionately. Then they have sex in his bed. When Julie sees Paul's dick, she exclaims "Well! Helloo!" because she hasn't seen a dick for two decades.
When Julie comes to his house the next time, Julie tells Paul again that they should stop doing it because she is married and she loves Nic. Paul agrees again, saying it was fun while it lasted, but in the next scene they just have sex again.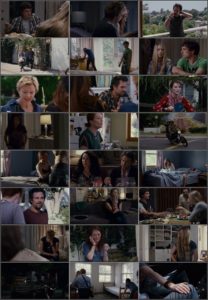 More info for The Kids Are All Right (2010)
Info: IMDB