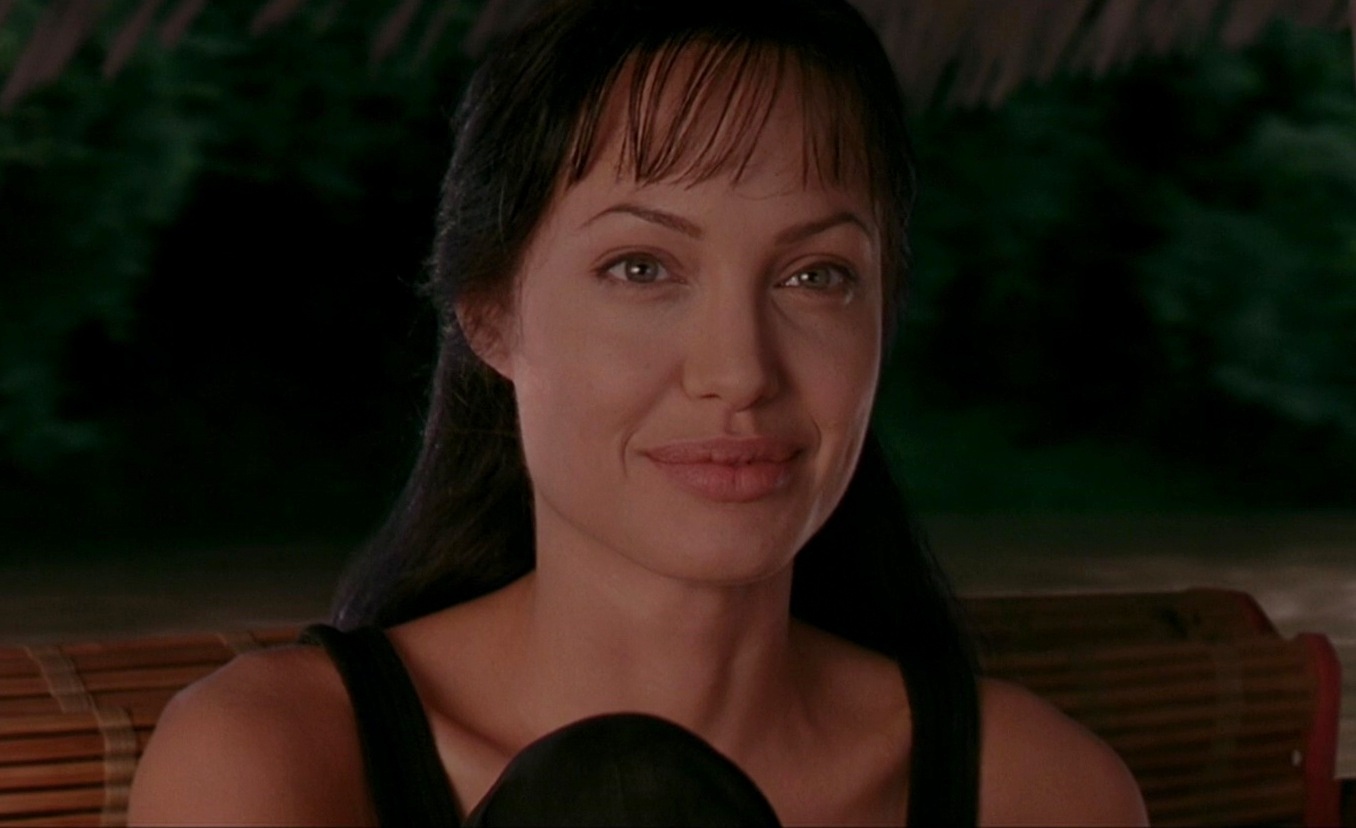 Description
Sarah Jordan (Angelina Jolie), an American living in London in 1984, is married to Henry Bauford, son of a wealthy British industrialist. She encounters Dr. Nick Callahan after he crashes a party she's in and presents a malnourished African child. Sarah is touched and travels to war-torn places and see for herself the places that Nick devotes his life to serving. Pretty soon, Sarah also finds himself falling for Nick.
Details for the movie Beyond Borders (2003)
Director: Martin Campbell
Starring: Clive Owen, Angelina Jolie, Linus Roache
Country: USA
Cheating Scenes in Beyond Borders (2003)
Oh man, those lips of Angelina Jolie.
The wife, Sarah (Angelina Jolie), first meets Nick (Clive Owen) when he crashes a party where she is in. He brings with him a malnourished child from Ethiopia and this touches Sarah's heart. So Sarah goes to Ethiopia to visit the camp where Nick serves as a doctor. Her husband cannot come with her because he claims he is a city boy and would not like it there. Nothing happens between Sarah and Nick in Ethiopia, aside from having arguments because Nick is being a dick to Sarah. But his attitude towards her probably made her panties wet, as the movie will confirm for us later.
After four years, Sarah now works for UN and goes to Cambodia where Nick currently is doing his thing. After a bloody encounter with the local rebels, Sarah confesses to Nick that she has been thinking and worrying about him every day for four years (which confirms that he really made her panties wet). Nick grabs and kisses her. Angelina Jolie's luscious lips get in full working mode here as she sucks on Clive Owen's tongue and lips. Clive Owen makes sure that he takes advantage of this opportunity with Angelina Jolie and really inserts his tongue inside her mouth. You can even see their saliva when their lips part.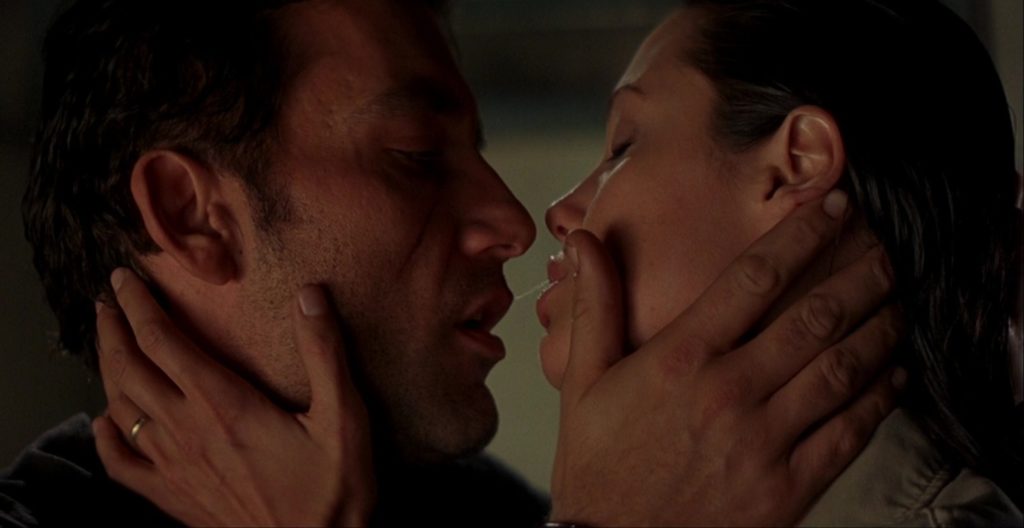 Then they have a brief sex scene, but the shots are mostly on their heads and faces, which is fine by me, as I see more of Angelina Jolie's luscious lips at work and Clive Owen's tonguing action inside her mouth.
Later in the movie, Sarah tells Nick that he got her pregnant and he has a daughter with her. Sarah's husband does not know and thinks it's his daughter, but it is actually Nick's.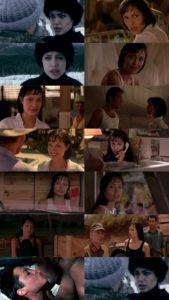 More info for Beyond Borders (2003)
IMDb Info: IMDB
Info + Torrent Link: Torrentz2.eu