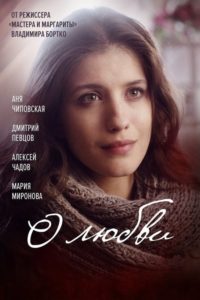 ---
Beautiful Nina lives happily married, as she saw it, with intelligent Alexandr, professor of Sinology. But the debt for the mortgage begins to disturb the relationship of the couple. One day she meets Sergey, the head of the bank where her husband has the debt, and so begins their passionate relationship. Her relationship with the also married Sergey hardly promises happiness, but Nina realizes that for the first time she feels true love.
|
Cheating Notes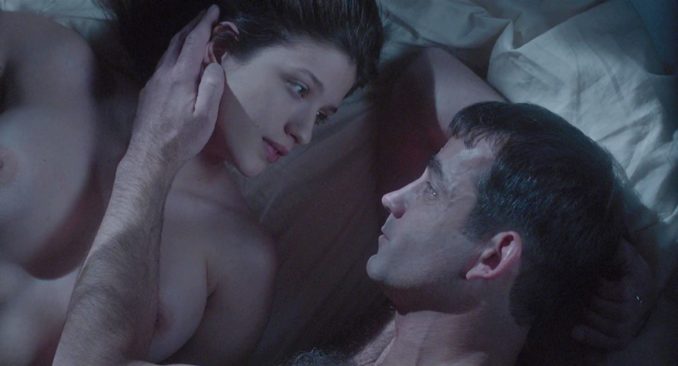 Wife and the rich banker meet
Nina and Sergey's first meeting starts off on the wrong foot as Nina gets splattered with water caused by Sergey's passing car while she's standing on the sidewalk. Sergey gets out of his car and apologizes for his driver but Nina shows her anger at him and hits him with her bag.
Nina's husband sends her to the bank where he owes his mortgage loan. I'm not sure exactly why but it involves Nina entertaining some Asian guests of the bank. When she gets there, she is surprised to find that Sergey is there and is actually the head of the bank. Nevertheless, she comes with him and his staff to entertain the bank's guests. They go to a casino, then they go to a bowling alley where Sergey gets to touch Nina's hand and her hips from behind when he teaches her how to bowl. Nina is having a blast, so when Sergey invites her to dinner, she obliges (same night). Their dinner starts well but it ends with Nina changing her mood and leaving when Sergey says something. I think he's proposing something to advance or start their affair but she doesn't want it at this point.
Wife fucks the banker
Nina goes to a library and sees Sergey's large portrait being installed there, signifying his important role in society, which typically gets women more attracted to him. She couldn't concentrate on the book she's reading because of Sergey's portrait in front of her. She finally calls him, and agrees to his proposal and tells him that she'll meet him.
Nina looks guilty while talking to her husband before she leaves home to meet Sergey. She comes to the bank where Sergey is and they have lunch together. They have sex after that. Nina looks very happy after sex and shares a drink with Sergey to show it. But then Sergey says something to upset her again and she leaves abruptly.
Nina and Sergey meet and have sex again. She looks at him like she has really fallen in love with him.
Wife rejects husband's sexual advance and leaves him for the banker
Nina's husband tries to have sex with her but gets rejected violently. They fight and then he throws water at her face when she confesses to him about her affair.
Nina leaves her husband and is provided with a very posh place by her lover.
A post-coital scene of Nina and Sergey in her new place is shown. They talk and kiss for a bit.
Nina's husband visits her at her new place and rapes her (implied).
Nina's husband attempts to stab Sergey with a knife when he steps off his car along with Nina and his bodyguard. Nina slaps him, then calms him down. It works, and he throws the knife and walks away.
Nina gives birth to a child. Not sure who the father is. Sergey moves her to an even bigger place but she remains his mistress.
Wife fucks ex-husband
A couple of years later, Nina meets her ex-husband at a party. Sergey is also there and he talks with her ex-husband for a bit. After Sergey leaves, Nina fucks her ex-husband at a hotel (after-sex scene only but we see Nina walk around fully naked for a good amount of time).
Summary
Very hot. Mostly because Nina (Anna Chipovskaya) is hot as fuck (pretty face, milky-white skin, ample breasts and shapely butt... damn) and also because the drama is done well. I like how she leaves her husband for the older and more accomplished banker to be just his mistress.  The description says it's because she loves him, sure, but I bet his being rich as fuck has something to do with the development of her feelings for him. I also like how she has sex with her husband again in the end, cheating on Sergey, because primarily of loneliness. Did she pick the right decision? To be with Sergey, ensuring her financial health but becoming lonely because he spends more time with his first family? Or would it have been better if she had stayed with her husband, who is not rich but would surely have been there by her side every day for the rest of her life?
Highly recommended.
Watch Full Movie Online
---
---
---