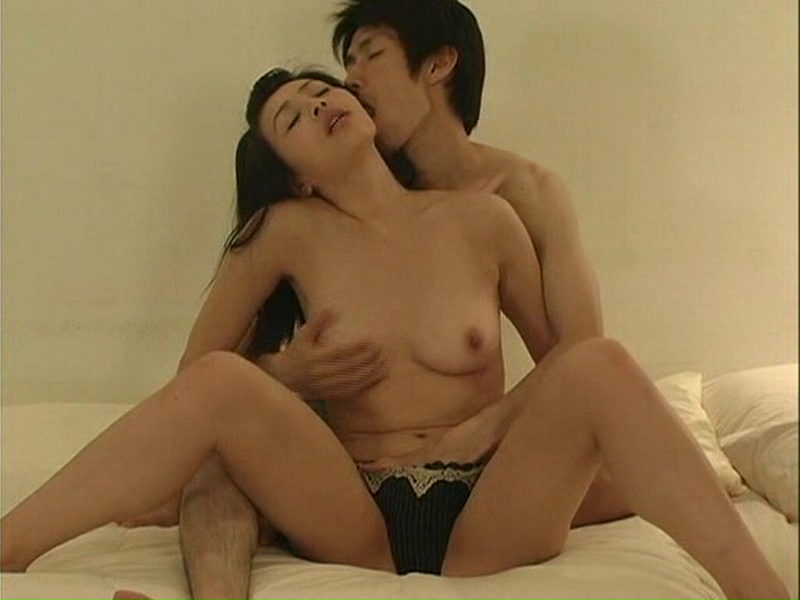 Description
Erotic drama starring Miko. Kiribayashi Ryoko is an ordinary housewife who never doubted a happy life with her husband. Tilt ear to extreme sex life of friends and Shizuko, but I thought something in the distant world is not related to you. From dissatisfaction with the monotonous daily ferocious attack of his old met again, and it still allows the body with, it is overlapping the tryst.
Details for the movie Hold Me Once Again (2012)
Other Title:
Director: Shuji Kataoka
Starring: Miko , Matsuzaka Minami , Chinami Hayashida , Ren Tanigawa , Takashima Hiroyoshi
Genre: Pinku
Country: Japan
Cheating Scenes in the movie Hold Me Once Again (2012)
Note: Watched without subtitles.
We see Ryoko meeting and fucking her lover in a hotel room several times. We also see her getting text messages from her lover and secretly reading them while she is with her husband, Seiji, at home.
One time, Ryoko and Seiji visit Shizuko and her husband at their apartment. Ryoko is surprised to see that her lover is there. Apparently, he is a friend of Shizuko and her husband. Ryoko feels awkward drinking between her husband and her lover during the night. When they arrive home, Ryoko receives a text message from her lover while her husband is already sleeping, asking her that they meet the next day. She agrees and they meet in a hotel again the next day.
One day, while Ryoko is in the shower, her lover texts her. Her husband reads the text message and finds out about her affair. In the final scene of the movie, she has to choose between her husband and her lover. She chooses her husband and has sex with him while her lover anxiously waits for her in a restaurant.
Shizuko gets sexual advance from her yoga instructor
A certain older lady in Shizuko's yoga class has the hots for her husband. So in order to keep her busy, she tells their yoga instructor to give Shizuko a one-on-one session after their main class. Shizuko remains with the yoga instructor while the older lady meets and seduces Shizuko's husband. She is successful in seducing him and is able to have sex with him.
Meanwhile, Shizuko's yoga instructor suddenly grabs her from behind while assisting her. He lifts her shirt, takes her breasts out of her bra and fondles them aggressively. Shizuko wants nothing of it, though, and runs away from him. It looks like she's loyal to her husband, but I wonder what would have happened if she had known beforehand that her husband wouldn't be as loyal to her.
More info for Hold Me Once Again (2012)
Info + Torrent Download Link: Torrentz2.eu