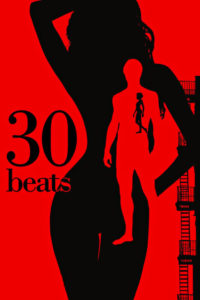 ---
A summer heat wave and a series of sexual encounters connect a group of New Yorkers.
|
Cheating Notes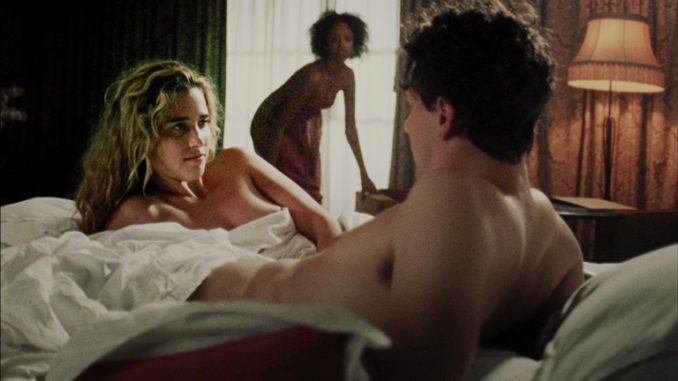 There are several interlinked stories here but we focus on the cheating girlfriends, Kim and Julie.
Kim's boyfriend, Matt, comes up to her place one morning. She just hosted a party last night and some of her friends are still there. Matt sees Kim come out of her bedroom and greets her. But then, he is surprised when a naked black chic comes out too. Later, he talks with Kim and finds out that she had sex with the black chick.
Kim is a switchboard operator and a guy named Julian is trying to hook up with her through the phone. She finally agrees to meet him in a cafe. First, she tells her girlfriend (the black chick) to meet Julian and pretend that she is her. But when she sees that he is ok, she approaches them, and Julian eventually finds out that she is the real Kim. They end up having a threesome.
Julie wants to be devirginized, but not by her boyfriend
At the beginning of the film, we see Julie, a black chick, offer herself for sex to a white guy that she's got a crush on for the longest time. She's a virgin.
In the latter part of the film, we learn that she has a boyfriend named Jack through a conversation with her best friend, Sean. This is how their conversation goes:
Julie: I am not a virgin anymore.
Sean: I thought you didn't want to do it with Jack.
Julie: I didn't. It wasn't him. (Laughs)
Sean: Wow, does he know?
Julie: No, you think I should tell him? (They both laugh)
Sean also offers to fuck her. First, she refuses, because she says that they're best friends and it might ruin their relationship. But later, she changes her mind and so they fuck, with no indication that she broke up with Jack first.
There's nudity and kissing, but practically no sex scenes.
---
---
---