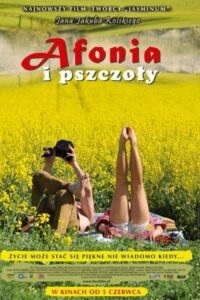 ---
Afonia's husband is an ex-boxer, an ex-inmate of a Nazi concentration camp and almost ex-living person as he is paralyzed after an accident. Her daughter is already married. And although Afonia's name is Russian, she is Polish. The only thing both heroines share is love for a strong, handsome and addictive man. A Russian man.

A Polish woman living with her wheelchair-bound paralyzed husband falls in love with a Russian man. The trio's actions affect each other deeply, leaving them to deal with profound consequences.
|
Cheating Notes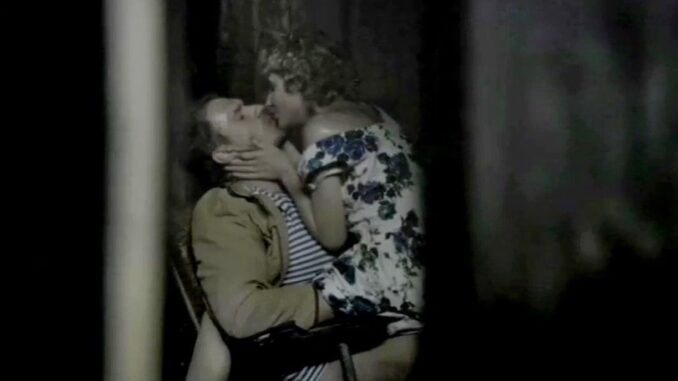 Afonia and her husband first encounter the Russian man at a train station. He gets into a fistfight with a soldier and gets thrown out of a car near the couple's home the next day. The wife takes him in. He starts living with them, doing work around their property.
The couple's daughter and her husband visit them. The daughter looks at the Russian man with interest. When she playfully twirls around on a platform and comes towards his direction, he lifts her up on her waist and gently sets her down (this is in front of her husband). She comes back that night and fucks him (she is mounted on his lap). Afonia witnesses this but doesn't confront them.
In the morning, Afonia confronts the Russian man and shows him silently that she's not happy that he fucked her married daughter. She hits him with her camera, but after that, she pulls him towards her and kisses him briefly and then she goes away.
After a few days, Afonia fucks the Russian man. Her disabled husband seems to be aware of it as the camera focuses on him inside their bedroom. He doesn't do anything, but a few days later, he bites the Russian man's nose when he comes near him on his bed.
Afonia and the Russian man goof around in front of her husband who's sitting in his wheelchair just outside the couple's house. He lifts her up while they're laughing, etc. seemingly not caring anymore that her husband can see them. The husband tries to do something because of what he sees and falls off his wheelchair.
Afonia projects the scenes she filmed on the wall of their house. It shows her making out with the Russian man on a field, among others. The husband sees the projection through a window in their house.
At the end part of the film, the husband will have his revenge on the Russian man, who, apparently, is a soldier.
---
---
---