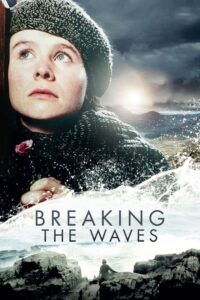 ---
In a small and conservative Scottish village, a woman's paralytic husband convinces her to have extramarital intercourse so she can tell him about it and give him a reason for living.

Drama set in a repressed, deeply religious community in the north of Scotland, where a naive young woman named Bess McNeil meets and falls in love with Danish oil-rig worker Jan. Bess and Jan are deeply in love but, when Jan returns to his rig, Bess prays to God that he returns for good. Jan does return, his neck broken in an accident aboard the rig. Because of his condition, Jan and Bess are now unable to enjoy a sexual relationship and Jan urges Bess to take another lover and tell him the details. As Bess becomes more and more deviant in her sexual behavior, the more she comes to believe that her actions are guided by God and are helping Jan recover.

|
Cheating Notes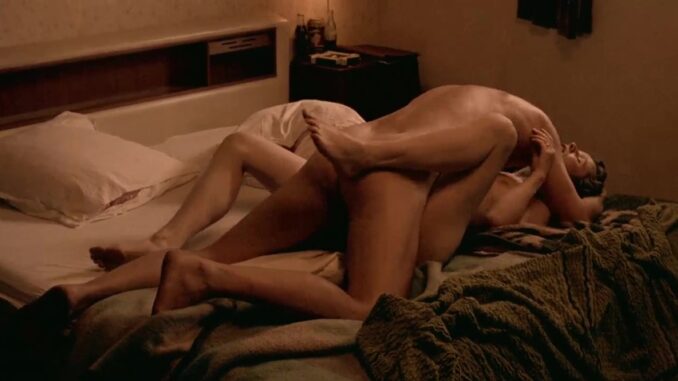 At the first 25 minutes of the film are the couple's several lovemaking, some during their honeymoon, etc. The nudest scenes in the movie are here.
The husband gets paralyzed and hospitalized due to a work-related accident. He encourages his wife (Emily Watson) to have affairs so she can tell him about it and give him a reason for living.
The wife's first attempt at having an extramarital affair is with her husband's doctor (as well as hers) at 1:27:12. She comes to his place with a drink in her hand, comes inside his bedroom and gets naked on his bed and waits for him to come in. The doctor refuses to have sex with her, however, and she cries. She lies to her husband later, says that the doctor fucked her. Her husband doesn't believe her because I guess he knows the doctor's personality.
At 1:33:59, the wife gives some random old man in a bus a handjob.
At 1:45:32, the wife fixes herself up, wears make-up and some sexy outfit and stuff, and goes to a cafe frequented by men. She is picked up by a guy who thinks she's a whore and offers her money. They go to a beach and fuck on the ground, with her crying and her husband simultaneously being operated on.
At 2:04:05, the wife boards a boat and starts making love to a sailor in front of his gangster-ish boss, as requested by the said boss. She panics in the initial stage of it, which leads to a physical altercation between her and the two men and her escaping.
---
---
---