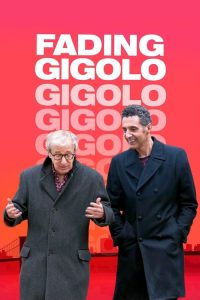 ---
Murray, the bankrupt owner of a bookstore, is forced to close his family business. His dermatologist, Dr. Parker, dreams of having a threesome and would pay a thousand dollars to have one with her friend Selima. Murray then proposes to his friend Fioravante that they start a male prostitution business, with Murray acting as the pimp. However, when Fioravante meets a Hasidic Jewish woman, Avigal, who is the widow of a rabbi, they fall in love with each other. But a Jewish neighborhood patrolman, Dovi, is in love with Avigal too, and might make life difficult for Fioravante and Murray.
|
Cheating Notes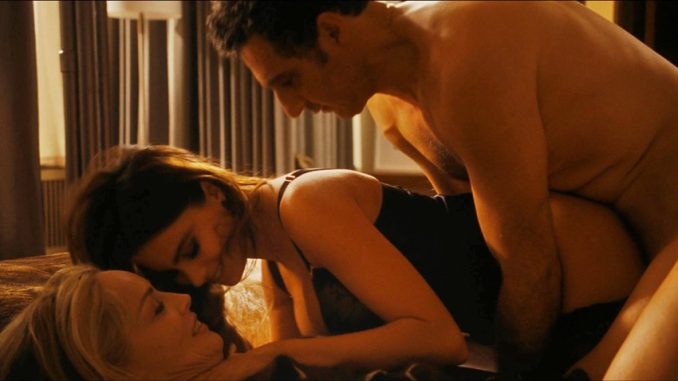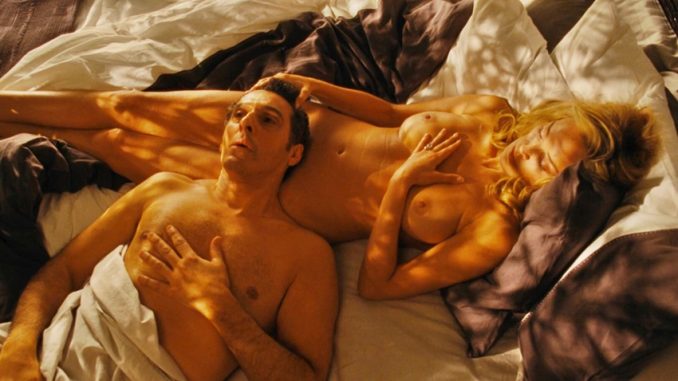 Murray convinces Fioravante (John Turturro) to become a male prostitute when Murray's married dermatologist, Dr. Parker (Sharon Stone), and her girlfriend Selima (Sofía Vergara) want to try a threesome with another man.
Dr. Parker meets Fioravante (12;47) and has one-on-one sex with him first (17:58) to try him out. She's in her lingerie while he bangs her from behind.
At 21:25, we see Dr. Parker nude in an after-sex scene between her and Fiorvante.
Selima meets Fioravante to have one-on-one sex with him too (27:49), but before they can do it, Dr. Parker calls Selima and tells her that she doesn't want to share and would only be comfortable with a threesome, so the sex doesn't happen.
Finally, the three meet for a threesome (1:10:39 and 1:12:27). In this scene, the two women are in their lingerie, and Selima is getting banged from behind by Fiovarante while Dr. Parker is lying beside them.
---
---
---