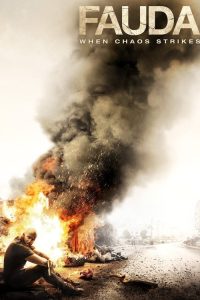 ---
A top Israeli agent comes out of retirement to hunt for a Palestinian militant he thought he'd killed, setting a chaotic chain of events into motion.
|
Cheating Notes
S01E04: ( CHEAT WIFE )
While Doron begins his plan to seduce the widow, Dr. Shirin, to find out where Abu Ahmad is hiding, his hot wife is at home being fucked by Naor, another IDF agent. Abu Ahmad meets his wife, Nasshir, and Dr. Abu Sharif in hiding. IDF was monitoring them and the hideout was taken down. Abu Ahmad is one step away from being captured.
-
SEX/CHEAT: Gali, Doron's hot wife - is moaning as Naor, another IDF sucks her wet pussy on the bed.
read complete cheating guide by xxxmen
---
---
---