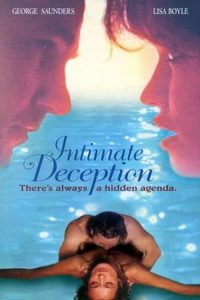 ---
Charlie is an artist in a slump. He is constantly harassed by his wife's stepfather, Bob Masters, about his having shot a burglar in the recent past. When Charlie and Jennifer decide to take in Tina as a boarder, she turns out to be a model ready and willing to pose for Charlie and perhaps offer him bonus services. Meanwhile, John, the new next-door neighbor shows up, needing to borrow a cup of sugar and apparently trying to seduce Jennifer. Is there a way to weave all of these pieces together into a believable plot?
|
Cheating Notes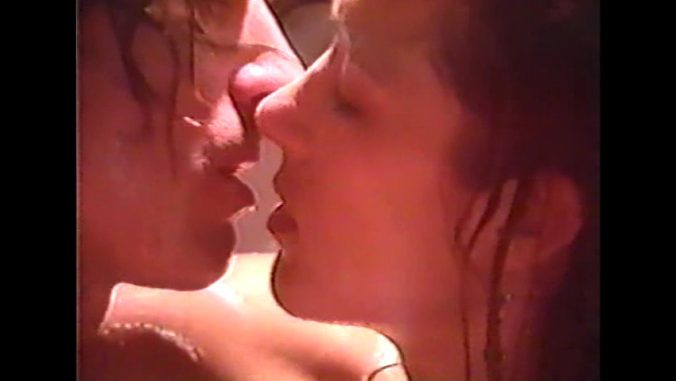 An affluent couple is seduced by two new people in their lives: one is a new male neighbor who seduces the wife (Nicole Gian), while the other is a new female tenant (Lisa Boyle) who poses nude for and seduces the husband.
When the wife's finger gets pricked by a thorny flower in her garden, the neighbor puts her finger in his mouth and sucks it a bit, telling her that it would ward off infection. She responds, "She'll remember that," and proceeds to suck her finger too, not minding the saliva that was planted in there by her neighbor. Oh wow, she is in.
The neighbor invites the couple to a cruise in his boat. While the husband is busy with the tenant on the boat, the neighbor and the wife steal a kiss briefly.
During the husband's art exhibit, the wife gets disappointed because the tenant is all over him. She goes to an isolated spot in the gallery, where her neighbor follows her. He kisses her, but she doesn't kiss back because she saw him have sex with the tenant earlier and is kinda pissed. Later that night, though, she comes to his place, with a drink in hand, and has sex with him, in his pool, mainly, and then in the shower and on his bed. It's a long and hot sex scene.
The tenant, meanwhile, makes a move on the husband at the art exhibit on the same night. He trades saliva with her for a bit but stops, being guilty and all. He comes home and waits for his wife, who comes home late from fucking the neighbor. When his wife denies him sex, he decides to fuck the tenant in his art room.
Summary
Not your usual softcore fare as there is a significant amount of drama and dialog involved. Nice seduction scenes between the wife and her neighbor, leading to a very long sex scene between them. The thing between the husband and the tenant is quite hot too.

Rarelust.com (uncut)
Youtube.com (cut. all the sex parts with nudity are gone)
---
---
---