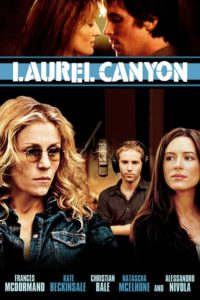 ---
Newly graduated psychiatrist Sam and his fiancee Alex move to Los Angeles for Sam's residency and into Sam's mother's house in upscale Laurel Canyon. Only problem is, Sam's mother is still there, supposedly finishing up a record that she's producing for the band of her new boy toy, Ian. She seems more interested in smoking pot and drinking than actually working though. Alex doesn't mind but Sam is quite upset. Alex starts off focused on her work (finishing a dissertation on genomics), but is soon distracted by the rock-'n-roll lifestyle going on around her. Meanwhile, Sam is equally distracted by beautiful Israeli intern Sara.
|
Cheating Notes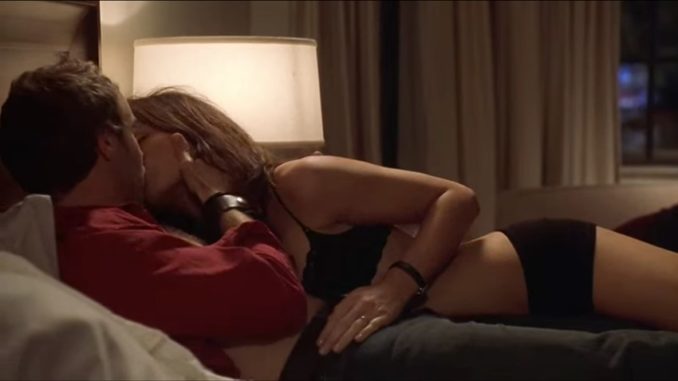 At 1:03:48, Alex (Kate Beckinsale) joins her fiance's mother and her young boyfriend in the pool. The situation becomes intimate, she kisses the boyfriend, the boyfriend kisses the mother, and then she kisses the mother as well. They have an implied threesome sex after that.
At 1:24:27, Alex is in a hotel room with her fiance's mother and her boyfriend. A threesome is initiated. She does a sort of mocking but still sexy striptease (down to her bra and panties only), the boyfriend pulls her down on the bed and kisses her. She starts unbuttoning his pants, with the mother looking on the other side. She and the mother look at each other and kiss, making her pause in unbuttoning the bf's jeans. After a few seconds of making out, the mom stops and tells them that they should stop what they're doing. She now feels guilty about what she's doing to her own son. A little later, Alex's fiance comes to the room, finding his mom's boyfriend and his fiancee sitting on the bed. Although the boyfriend has his clothes on, his fiancee is in her bra and is in the process of putting her shirt back on. His mother is out of the room so it looks like his fiancee and his mom's boyfriend had just finished fucking. A physical confrontation ensues.
Watch Full Movie Online
---
---
---