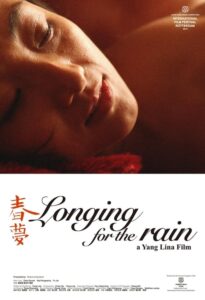 ---
Protagonist Fang Lei lives in material wealth and only has to care for her daughter. One night, a young mysterious lover appears and makes passionate love to her.

Fang Lei, a Beijing housewife, is leading a peaceful and affluent life with her husband and daughter. Life goes by until one day a man appears in her dreams. His appearance is unclear, but the touch of his body is awakening a woman Fang Lei didn't know she could be. This shadow slowly becomes the lover she can't live without. Afraid of starting to lose her mind, she turns to a Taoist Monk for help. But the separation from her inner ghost is too painful and she soon returns to him.
|
Cheating Notes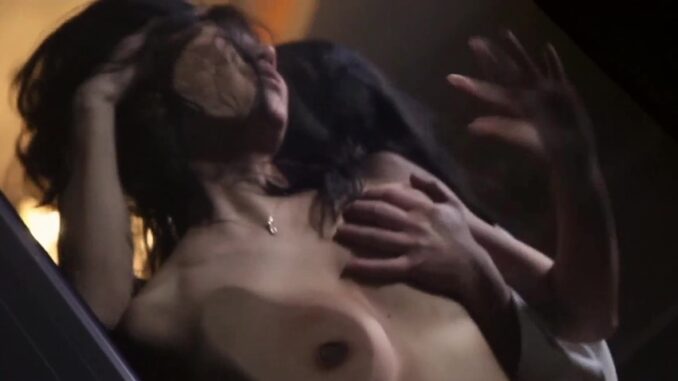 A lover starts appearing in the wife's dreams. We see him make out with her or make love to her in several scenes. One time, when she is 'making love' to him inside a car, her daughter nearly drowns. When she tells her husband that the reason why she lost sight of her daughter was because she was fucking the man in her dreams, he tells him that she's nothing but a whore and leaves her, taking their daughter with him.
The most erotic scene would be the one in the car where the wife humped her fantasy lover quite a bit while on top of him. The shot is too close, but I guess it's the atmosphere that makes it quite erotic. The one where she is pressed against a glass pane while he fucked her from behind is also okay.
There's one scene where the wife and her best friend go to a host club to drink and sing karaoke with some 'hosts'. But no infidelity really happens, maybe just some light cheating as one of the boys embraces the wife from behind, smells her hair, or pecks her cheek with his mouth a little. I mean, yeah, what would her husband think if she's being comfortable with a host like that, or even go to that kind of club in the first place?

Watch Trailer
Watch Full Movie Online
Dandanzan.com (with English subtitles)
---
---
---