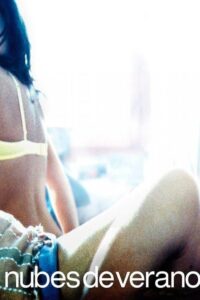 ---
Daniel, Ana, and their little boy, Manuel travel from Madrid to a resort on the Costa Brava for the summer. Ana runs into Marta, a local shopgirl whom she's met on previous visits. Marta introduces Ana to her cousin, Robert, who runs an antique shop. Robert is immediately attracted to Ana. Marta tells him that Ana is happily married, and confesses that she has a crush on Ana's husband, Daniel. Robert, intrigued, makes a pact with Marta. Robert will help Marta seduce Daniel if she will help Robert seduce Ana. One night, the cousins cunningly arrange to separate the couple, and some serious flirtation ensues. While Marta, casually dates a local surfer, Tomás, begins to have second thoughts, Robert grows more obsessed with the couple. He befriends Daniel and peppers him with questions about the strength of his nine-year marriage.
|
Cheating Notes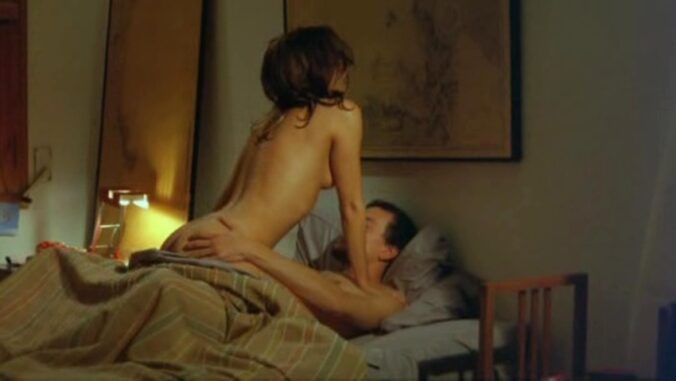 Read the movie description above first to know who are the characters mentioned here.
At 1:05:55, Robert enters the room where Ana (the wife) is changing into her swimming outfit. He finds her already half-naked from the waist up. He starts kissing her on the neck. She is a little hesitant but you can see that she starts getting aroused by his kisses on her neck. Her lips are about to meet his when the scene cuts off. It is left to the viewers to decide whether the two went all the way and fucked based on the succeeding scenes and dialogs. In my opinion, I think they did. I mean, she's already half-naked,  already aroused by his kisses on her neck and there are no other people around to stop them, so it would be crazy if she'd still refuse him at that point.
As to actual sex scenes with nudity, there's one between Marta and her boyfriend at 39:00. There's also one between Ana and her husband at 13:30. He pumps on top of her and she's moaning but we don't see her nude body because his body is on the way.
Watch Full Movie Online
---
---
---