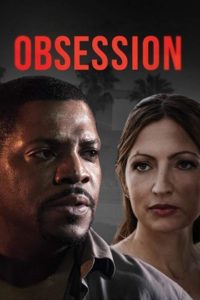 ---
Before meeting George Good (Brad Dourif), Sonny Jordan (Mekhi Pfeiffer) was just a lost drifter with a troubled past floating from town to town, looking for work. As fate would have it, Sonny ends up saving George's life from a murderous back-alley mugger. As thanks, George gives Sonny a home and a job as a mechanic on his farm in the lonely Louisiana Bayou. Sonny quickly settles in and makes himself useful around the place but then Sonny meets Larissa, (Elika Portnoy) George's alluring wife. She has a mysterious past and the two are irresistibly drawn to each other. The two begin a passionate affair leading them to construct a twisted plot to take George's life in cold blood in order to be together. As their despicable plan unravels, they learn how far they are willing to go to cover their misdeed.
|
Cheating Notes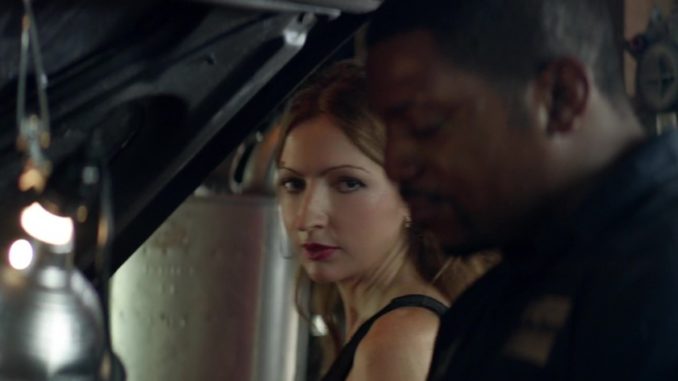 After Sonny settles in George's farm as his mechanic, he starts eyeing George's wife, Larissa, in a sensual way. Larissa confronts him and tells him not to look at her that way. He replies that he's doing it because she's responding and looking back at him in a meaningful way too.
After dinner, George invites Sonny to have a drink with him in the living room but he tells him to first get some ice in the kitchen where his wife is currently washing the dishes. George comes up behind Larissa, touches her shoulder, tells her that she looks a little hot and rubs ice on her chest. Then, he inserts his hand in her blouse and rubs the ice on her breasts too. She says no, but her action says otherwise, and she lets him rub her breasts with the ice and her pussy with his hand a little more until George calls him from the living room.
Sonny devises a plan which will send George away to pick up some parts for his sports car. When George leaves, Larissa approaches Sonny and asks him where her husband went. She acts a bit feisty with him but ends up doing the first move and kissing him first. They have sex in the mechanic shop, with him getting grease all over her body and her dress, requiring her to take a bath for an hour to clean herself completely.
George has a drink with Sonny again, with the latter encouraging the former to drink a lot so that he will fall asleep. When George falls asleep on the couch, Sonny goes upstairs and takes a peek inside the couple's bedroom. Larissa is not there, but suddenly she comes up behind him and starts passionately kissing him. She goes down to give him an implied blowjob. They have sex on the bed, with her bouncing on top of him. They talk after that, in which their plan about killing George is starting to form.
One night, while Larissa is about to enter their office beside the house, Sonny suddenly comes up behind her and confronts her on why she is being all over her husband earlier that day (a.k.a. he is being jealous). He pushes her inside the office and fucks her from behind while she's leaning on a table.
Sonny leaves and will be gone for a few days to supposedly visit his sister. But he actually just stays at a hotel in town and waits for Larissa to come so that they can have sex inside the room and plan the murder of her husband.
We see brief scenes of the lovers making out in the woods,  kissing in bed, and Georgie eating Larissa out in a dark room while her husband supervises the construction of a motorsports park that he's building. A little later, we also see her putting her clothes back on after they just had sex in his room.
With sex scenes but no nudity.
Watch Trailer
---
---
---