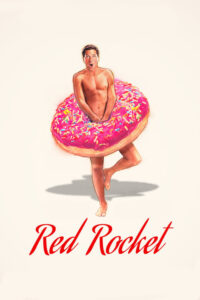 ---
Finding himself down and out in Los Angeles, ex-porn star Mikey Saber decides to crawl back to his hometown of Texas City, Texas, where his estranged wife and mother-in-law are living. Just as this dysfunctional family seems to be making things work, Mikey meets a young woman named Strawberry working the cash register at a local doughnut shop.
|
Cheating Notes
Strawberry, a 17-rear-old chick who is working the cash register at a local doughnut shop, hooks up with Mikey Saber, a recently retired pornstar who fucked 1,300 bitches, according to him, and then dumps her boyfriend Nash for him with his help. Watch the movie to see how exactly that happens.
After Mikey sees Strawberry kissing Nash at the doughnut shop (1:01:55), Strawberry tells Mikey that she doesn't really consider her relationship with Nash as serious but Nash definitely treats her as his girlfriend and is clingy at it. She says she hangs out with him and fucks him if she feels like it but that's it.
Strawberry and Mikey hang out and kiss before her break-up with her boyfriend and then they do the more sexual stuff (bj, sex in car, sex in her bedroom) after the break-up.
---
---
---