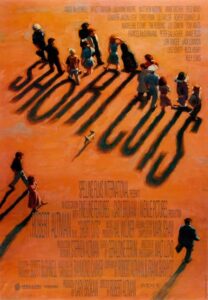 ---
While helicopters overhead spray against a Medfly infestation a group of Los Angeles lives intersect, some casually, some to more lasting effect. Whilst they go out to concerts and jazz clubs and even have their pools cleaned, they also lie, drink, and cheat. Death itself seems never to be far away, even on a fishing trip.
|
Cheating Notes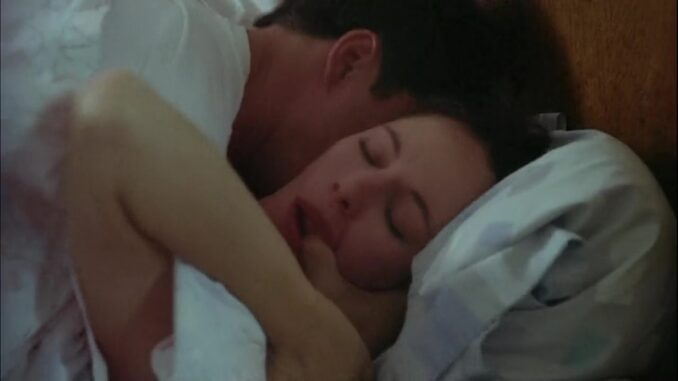 "Okay Ralph, you wanna know what happened? He kissed me, and I kissed him back. And then we did it right there in the car. He fucked me right there in the car. But he didn't come in me, Ralph, I swear to God. "- part of Julianne Moore's confession to her husband
Basically there are no cheating-sex scenes here. Only Julianne Moore is the clear cheater and it was in the past and she only confesses it to her husband when he presses her for it (2:20:46). The end part of her confession is quoted above. She has no underpants and panties on while she is confessing, so that's pleasing to see.
Frances McDormand is having an affair with a cop (Madeleine Stowe's husband) but she is already living separately from her husband and is in the process of divorcing him.
Jennifer Jason Leigh plays a wife who works from home as a phone sex operator, tending to the children while she talks dirty to strange men. Her husband often hears her doing it but is used to it, but one time he gets horny hearing her talk dirty and asks her why she doesn't talk like that to him. She replies, "If you want to fuck me, just fuck me."
Madeleine Stowe poses nude for her sister (Julianne Moore) and then Julianne Moore's husband walks in and sees her naked. Best nudity in the film if you like Madeleine Stowe. When Madeleine Stowe tells her cheating husband about it, he gets horny and they have passionate sex (head shots mostly, but Madeleine Stowe's tits peek out a few times), something that they haven't done for a while, and their relationship improves from that point on.

Watch Full Movie Online
---
---
---