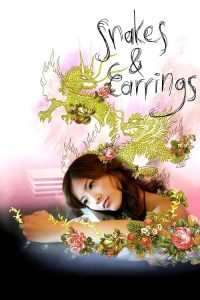 ---
While alone in a nightclub, straight-laced Lui meets sensitive but troubled punk kid Ama. Mesmerized by his split tongue, she becomes obsessed with body modification and soon wants the same treatment. After Ama's heavily-tattooed friend Shiba pierces her tongue, Lui finds herself inexorably drawn to both men – and to her growing list of desires, she now adds a tattoo.
|
Cheating Notes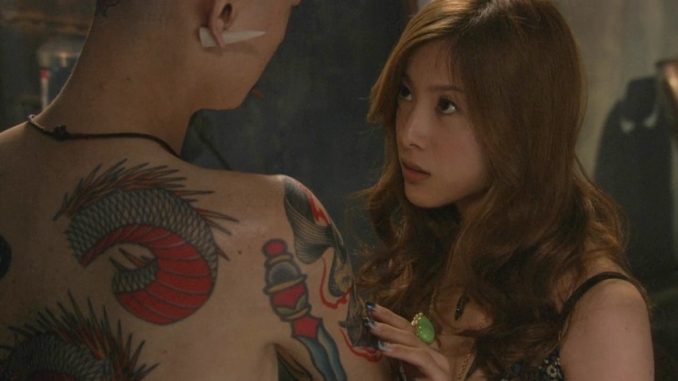 Lui meets punk kid Ama in a bar and he gets her interested in tongue piercing. They fuck and become a couple and will live together. He brings her to Shiba, his tattoo artist friend who then pierces her tongue. While Ama is a bit far from them, Shiba tells Lui that looking at her brings out the sadist in him. She is very much interested in him too, his personality, sadist nature, and his own body tattoos.
Lui comes to Shiba's shop, supposedly to get a tattoo, but they end up fucking (29:05).
While dining in a restaurant, Shiba caresses Lui's arm and cheek while Ama is in the bathroom and they have an intimate moment together until Ama comes back (48:36).
Lui comes to Shiba's shop again to have her tattoo (52:20). Ama wanted to come because he doesn't trust Shiba but Lui told her that he's a pro and will not fuck her (Ama didn't really specifically say that, but I think that's what he's trying to say when he said that he doesn't trust Shiba). Shiba starts working on Lui's tattoo on her back, with her wearing nothing but her panties. And then they fuck, contrary to what she told her boyfriend. Her hands are tied behind her back and she is bent over on top of a table while he fucks her from behind.
Ama suddenly barges into the shop, making us think that he catches them in the act, but the two are already dressed at that point. He asks Shiba good-naturedly if he tried anything weird with Lui. Lui looks meaningfully at Shiba, who replies to Ama that he need not worry because he has no desire for skinny women.
Shiba continues working on Lui's tattoo and finishes it. They fuck again (1:06:09).
Lui visits Shiba's shop after he calls her about Ama possibly getting into trouble with the law. They fuck and he offers to marry her (1:18:10).
(Spoiler) Lui and Shiba fuck at 1:39:34 but Ama has died at this point.

---
---