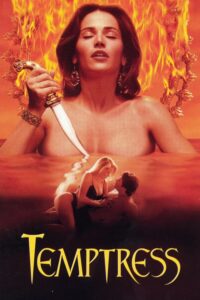 ---
Karin brings a statue home from her travels to Asia and it soon begins to have a strange effect on her. She has an insatiable sexual appetite and develops strange fetishes such as pain and death. Soon, she gets out of control and only her boyfriend Matt has the power in his love to exorcise the demon spirits from Karin's body.
|
Cheating Notes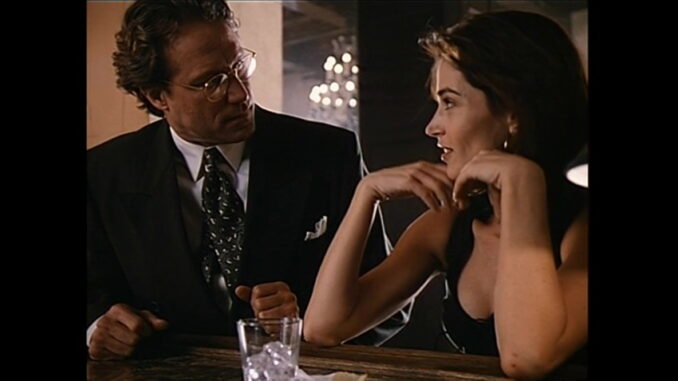 Incomplete cheating.
At 27:25, under the influence of the statue, Karin (Kim Delaney) dances lewdly with an older guy who earlier hit on her in front of her boyfriend at a party.
At 54:25, after coming to her boyfriend's office and fucking him inside his office, Karin hangs out in a bar and gets hit on by a colleague of her boyfriend. She's open to it and flirts with him and comes with him to the pool. She changes to a swimsuit, swims with him, and flirts with him more. He kisses her on her shoulder, removes one strap of her swimsuit and goes in to kiss her on her lips, but before their lips really touch, something supernatural pulls him away and throws him into the water. Dang.
Several sex scenes between Karin and her boyfriend.
Watch Full Movie Online
---
---
---