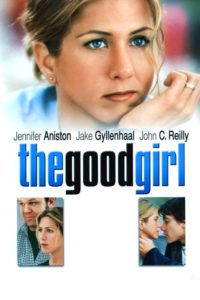 ---
The plot revolves around a young married woman whose mundane life as a discount store clerk takes a turn for the worse when she strikes up a passionate and illicit affair with an oddball stock boy who thinks he's Holden Caulfield.
|
Cheating Notes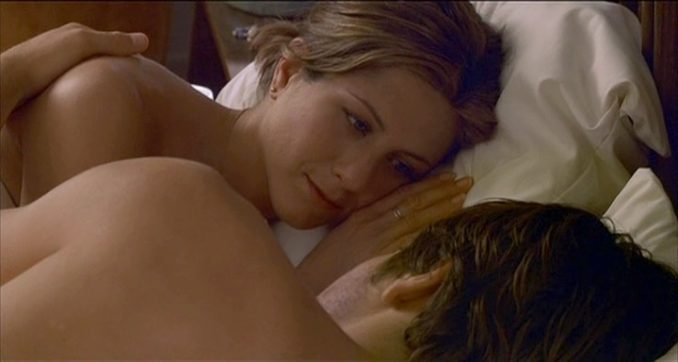 The wife (Jennifer Aniston as Justin) gets curious about the new stock boy (Jake Gyllenhaal as Holden) who keeps to himself in the discount store that she works at. She approaches him, they talk and she gives him a ride home. She comes inside his house and into his room but nothing happens at this point, they just talk.
The two get closer. They start having their lunch together in the tables outside the store. When she gives him a ride the next time, he tries to kiss her, but she rejects him, telling him that she has a husband.
The next day, Holden doesn't come to work. Instead, he gives a letter to Justin, telling her about his attraction towards her and that if she will not meet him at 5:00 PM that day, then she will not see him again. Justin decides to meet him. They go to a motel room and have sex. It's a short pumping scene but a sexy one. Justin's moans are erotic. She is naked but her boobs are obstructed mostly by Holden's arms although in a few frames you can see her nips. I mean, considering it's A-lister Jennifer Aniston, this isn't so bad at all.
The next day, the two make out in the store's storage room and probably have sex too because she is taking her clothes off before the scene cuts off.
The two kiss in the open while they're having lunch in one of the tables outside. They kiss in the car when she drops him off. And they kiss in the storage room again.
The two go to the motel to fuck again but we only see the post-coital scene. When they come out of the room, Justin sees the truck of Bubba, her husband's best friend and partner in his house painting job. She wonders what he is doing there: did he follow her and see her enter the motel with Holden?
A few days later, Bubba tells Justin that he saw her go to the motel room with her lover. We see a flashback scene where he followed the two to the hotel and listened to them have sex through the door. He tells her to go to his house tomorrow. When Justin comes to his house, he tells her how he desires somebody like her and how he's jealous of his best friend for marrying her. He then blackmails her to have sex with him or else he'll tell her husband about her lover. She obliges, but she isn't thrilled at all while fucking him. Meanwhile, Holden apparently followed her to Bubba's house and sees them fucking through the window.
Justin gets pregnant. At the same time, her husband receives the news that his sperm is no good. Eventually, he finds out about her affair, but she insists to him that the child is his. Her cuckolded husband accepts it and accepts the child as his own.
Watch Clips Online
Clip 1: Wife and stock boy's sex in the motel
Clip 2: Wife's blackmail sex with husband's best friend
Clip 3: Compilation of wife's sex and kissing scenes
---
---
---