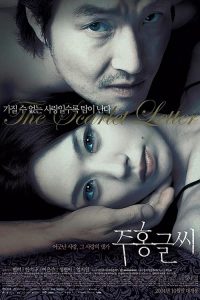 ---
Policeman Ki-Hoon's life is duplicitous, oscillating between the amenable, newly pregnant wife and a very appealing mistress- the singer Ga-yee. His world gets shaken up when he gets news during a murder investigation that Ga-yee is pregnant and her obsession with him rules out abortion as an option. In a very twisted chance of fate, Ki-hoon and Ga-yee end up locked in the trunk of his car on the side of the road as raw despair brings to light the shocking truth about his wife and his mistress.
|
Cheating Notes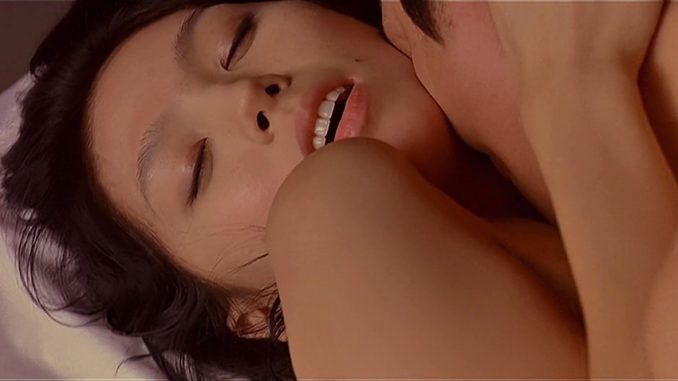 A wife finds her husband dead upon arriving home, or at least that's her official statement. The main cop considers her one of the main suspects. He asks her if she has a lover; she says no.
Wife's version
As the case progresses, the cop and his team gather more evidence that could implicate the wife. So the wife comes to the main cop (32:49) and presents photos that could point to another suspect: her stalker/admirer, or at least that's what she claims. She and her husband own a photo studio and a photographer started coming to their shop often to have films developed. She felt that the photographer had a crush on her but she also welcomed his company because of boredom. However, she denies that she started an affair with him.
The wife's husband then sees photos handed by the photographer to their studio. They contain photos of his wife, mostly stolen shots of her while she's working in the studio. One of them is a photo of a message drawn in the sand that says, "I love you, (name of wife)." The husband got furious and confronted her a few hours before his murder.
Photographer's version
The cop apprehends the photographer and interrogates him (58:08). In his version, it was the wife who had a crush on him and flirted with him first (the wife is also acting more flirtatious in his recollection of the story than in the wife's recollection). He said that he welcomed her flirtation because it felt good, but did not reciprocate it because he has a wife and a kid. He said that the drawing in the sand was made by his son who had a crush on his classmate with the same name as the wife.
The photographer also said that the wife asked her to take nude photos of her. He obliged but swore to the cop that he didn't fuck her or begin an affair with her.
So who's telling the truth? Are there cheating scenes?
You have to watch the movie to decide if there really was an affair between the wife and the photographer. We do see a scene of them fucking on the couch though (1:10:15), but it is just imagined by the cop, and in the same imagination, he replaces the photographer with him.
Watch Full Movie Online
M4uhd.tv (with English subtitles)
---
---
---