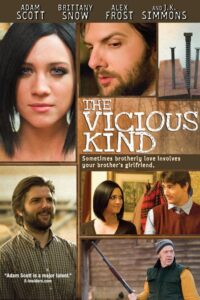 ---
A man tries to warn his brother away from the new girlfriend he brings home during Thanksgiving, but ends up becoming infatuated with her in the process.

The relationship between two brothers, a father trying to connect with his sons and the young woman who gets between the three of them. The story begins when Caleb Sinclaire reluctantly picks up his brother Peter at college and brings him and his new girlfriend Emma home for the Thanksgiving holiday. Caleb, who recently broke up with his long-time girlfriend and is wary of relationships, warns Peter that Emma will end up hurting him, but he can't stop himself from being drawn to her. As Caleb's infatuation with Emma grows, he must decide whether to act on his feelings or protect his brother's first love.
|
Cheating Notes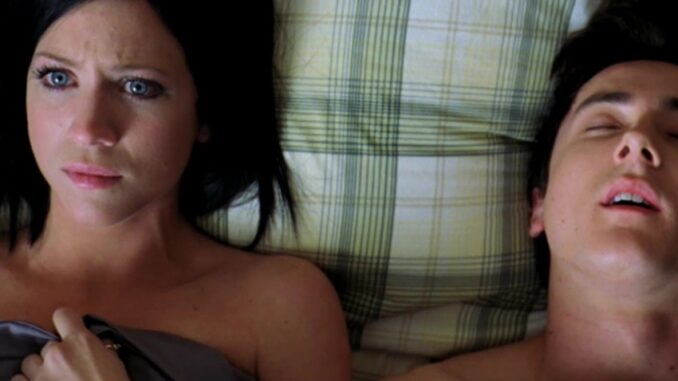 "Did you just fuck your brother's girlfriend? Of course you did, you piece of shit." - father to son, when he sees him coming out of the room of his brother's girlfriend.
46:29 Caleb tries to kiss Emma, his brother Peter's girlfriend at a restaurant when Peter goes to the toilet room. She rejects him. Prior to this, Caleb talks to Emma, tells her to leave Peter because he was told that she's a slut.
1:00:25  Emma falls on top of Caleb while trying to get in on the house through the window. They stare at each other, Emma puts her face forward like she want to kiss Caleb, but when he tries to kiss her, she pulls away and tells him that she doesn't wanna see him again, ever. She's saying that because she's already attracted to him but doesn't want to cheat on her boyfriend. When Caleb leaves, she jerks off to relieve her desire for him.
1:09:30 Emma and Caleb finally kiss and fuck. After fucking, Caleb's father sees him coming out of Emma's room and asks him if he had just fucked his brother's girlfriend.
Summary
A good one, although the sex scenes may be lacking, as Emma and Caleb really tried to resist the temptation to not betray Peter. So, their pent-up desires towards each other really show when they finally fuck. It's best to watch this movie in full to see the development of the relationship between Emma and Caleb.
Watch Full Movie Online
---
---
---