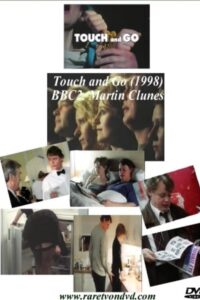 ---
Nick and Alison, a young couple although married for several years, find their sex-life is uninspiring. After much agonising, they decide to visit a wife-swapping club in a risky attempt to reinvigorate their marriage. However, after initial positive effects on their relationship, the activity begins to threaten the basis of their marriage.
|
Cheating Notes
An enthusiastic husband gets his reluctant wife into swinging. After they attend a swinging party at least two times, with each of them having sex with other persons, he gets insecure and tells her he wants them to stop while she wants to go on so that she can continue fucking other men.
One night, they had dinner with their non-swinging couple friends. The wife, with her husband reluctantly going along, tells them about their new swinging lifestyle and then lures them in by playing a swingers' board game with them. The game is played like, someone rolls a dice and then he picks a card and does what the card says. The card will say something like, "Kiss the person that you find the most attractive in the room excluding your partner." Long story short, the board game leads to them swapping partners. Their kissing is shown but the sex is just implied.
The next morning, their friends leave their house in an awkward and remorseful manner. The wife later talks to them, telling them that she haven't felt so good like that in a while when her guy friend was hugging and touching her in a loving way. She disappears for a bit after that, so her husband looks for her at a swingers' club. He thinks that a wife there that is getting banged by two guys and getting queued on by more quys is his wife so he tries to get the guys off her.
---
---
---