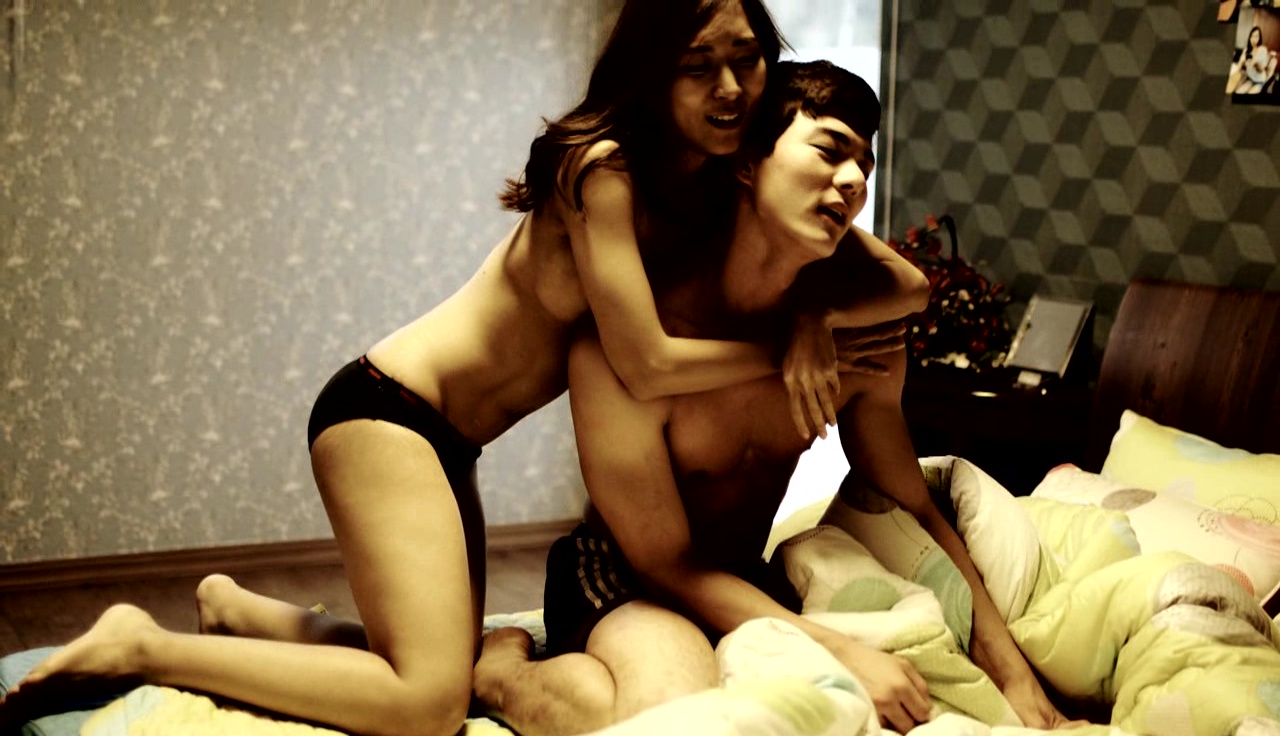 Description
Having been hurt in the past, Mi-yeon has no interest in true love and only wants a physical relationship. This hurts the Cheol-jin, the man who loves her. He's an employee at Mi-yeon's company and tries to give her everything. And then there's Boh-ra's boyfriend Jung-min. Mi-yeon, Cheol-jin, Boh-ra, and Jung-min are four men and women whose intertwined relationships eventually makes wishes come true for Mi-yeon and Jung-min, as well as Boh-ra and Cheol-jin…
Details for the movie Resolve (2014)
Other Title: 떡 (tteok)
Director: Lee Yeong-in (이영인)
Starring: Choo Seon, Kim Ji-ah, Seo Jeong-hyeon
Genre: Asian Erotica, Drama, Romance
Country: South Korea
Language: Korean
Cheating Scenes in the movie Resolve (2014)
Note: Watched without subtitle.
Mi-yeon (female) and Cheol-jin (male) are seeing each other, and so is Boh-ra (female) and Jung-min (male). Boh-ra, Mi-yeon, Cheol-jin   work in the same office while Jung-min works as a waiter in a restaurant.
Mi-yeon and Cheol-jin have an argument because Mi-yeon doesn't want to get serious with their relationship.
One day in the office, Mi-yeon sees Cheol-jin talking to Boh-ra and helping her carry some stuff. She is poker faced but she might be jealous. Later in the evening, the couple fights again, probably because of him talking to Boh-ra.
Mi-yeon cries in the park alone. Then she drinks alone in the restaurant where Jung-min is working as a waiter. He joins her in her table and talks to her. Nothing happens between them at this point.
After a couple of days, Mi-yeon goes to the  restaurant where Jung-min is working again. Jung-min joins her and they drink and talk. Mi-yeon gets really drunk and Jung-min takes her home. She passes out on the couch but when he starts to leave she calls him back. She starts kissing him slowly. He gets turned on and kisses her aggressively in response. Mi-yeon unzips Jung-min's pants when suddenly he pushes her to the floor, seemingly conflicted because he has a girlfriend. She cries. He reaches for her in the floor, lays her down and kisses her. Then he carries her to the bathroom and screws her there.
Boh-ra flirts with Cheol-jin in the office. But it seems Cheol-jin really wants Mi-yeon. Mi-yeon sees this and gets serious with him. Boh-ra has no choice but to go back to Jung-min.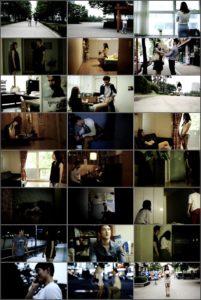 More info for the movie Resolve (2014)
Caution: Aside from additional information for the movie Resolve (2014), the links below may contain download links. I am not responsible how you will use them.
Hancinema Info: Hancinema.net
Info + Torrent Link: Avistaz.to (requires registration)
Info + Watch Online: Funcinema.ga