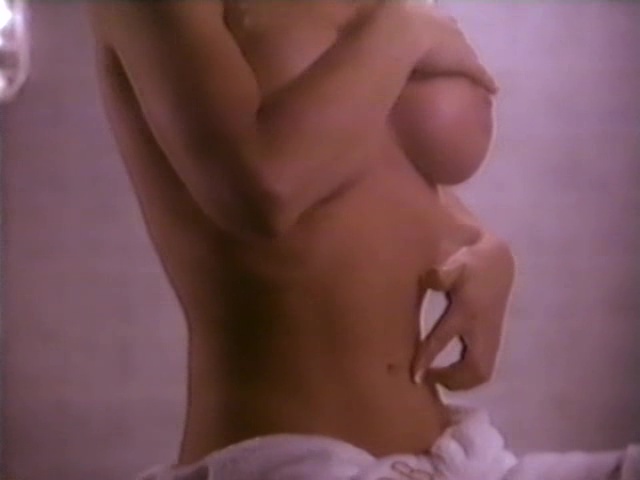 Description
A wife who despises society's obsession with health and looks suspects her husband of cheating on her with a hot model in a local health spa. She decides to infiltrate the spa, find the woman and get her revenge. But is it that simple?
Details for the movie Round Numbers (1992)
Director: Nancy Zala
Starring: Kate Mulgrew, Hope Marie Carlton
Genre: Comedy
Country: USA
Cheating Scenes in Round Numbers (1992)
Inside the spa, the wife (Kate Mulgrew) catches a trainer's attention. Due to her insecurity, the wife isn't even sure she's the one that he is looking at and has to look behind her.
A female attendant tells the wife to avail of the deep body massage by Bruce (the trainer who fancied her earlier). She tells her in a meaningful manner to wait at her room and enjoy the massage. Wearing nothing under the sheets, the wife lets Bruce massage her. First, he massages her back while she opens up to him a bit about her husband's other woman. Bruce turns her over and does a type of massage where he holds her by the hips and pulls her body towards his hips (like a fucking motion). This makes her moan loudly several times. People outside the room and even the building hear her moans and probably think she's having sex, but I don't think she does it with Bruce at this time.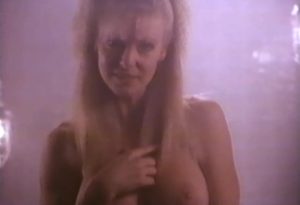 Later in the movie, the wife enters a room in which Bruce is in. He is eating his dinner under a table. The wife joins him. They talk for a while, then they kiss. The wife hesitates and tells Bruce that she is married. He tells her that her secret is safe with him and continues kissing her. It isn't shown but it is implied that they have sex. The wife comes out of the room with a big smile and looking like she's out of it.
The wife finds out that her husband is inside the spa, While she is confronting him in a room along with some of the ladies in the spa, Bruce comes in and returns some stuff of hers that she left in the room that they fucked in. I think one of them is her panties, but I'm not too sure. But there's certainly a stocking in there. The wife awkwardly takes them from Bruce and hides them using a towel. Her husband turns the table on her and asks her who the guy is.
The fap material in this movie is not the wife, though, but Mitzie (Hope Marie Carlton), the woman that the wife is suspecting of having an affair with her husband. We get to see her naked body and her titties a bit, so that's good.
More info for Round Numbers (1992)
IMDb Info: IMDB
Info + Download Link: Rarelust.com