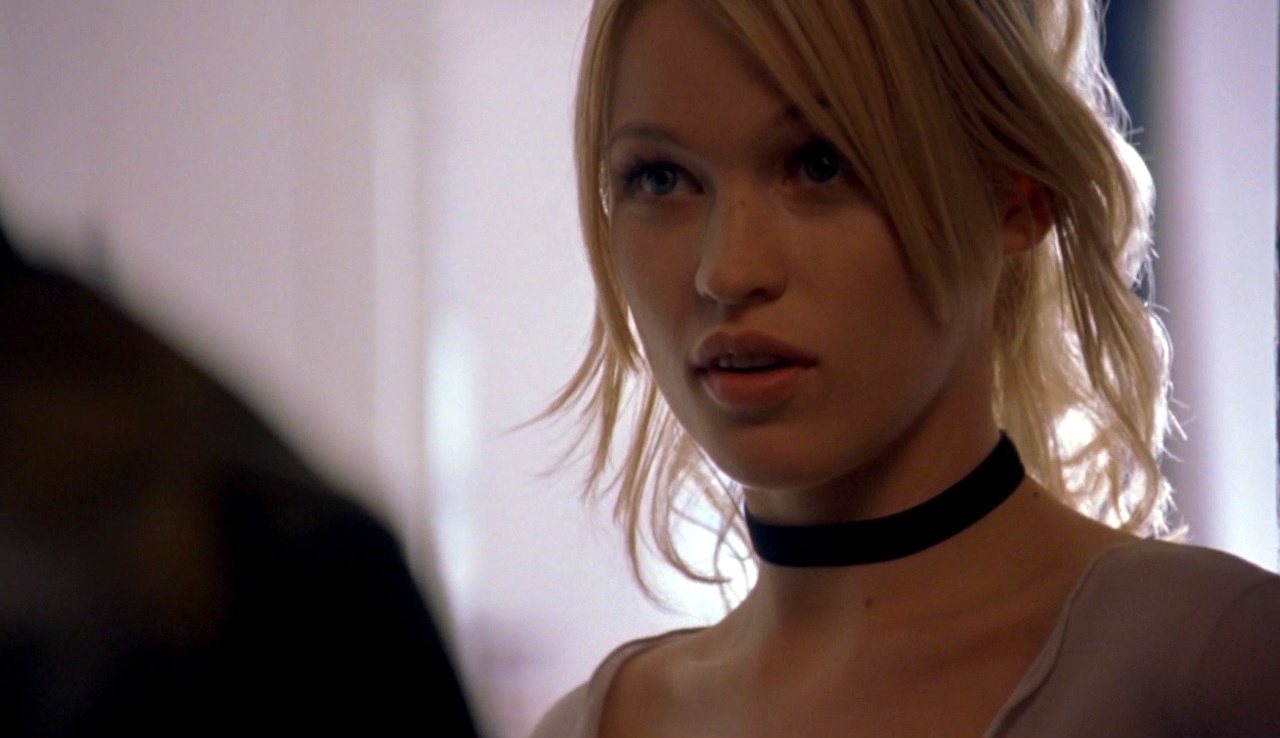 Description
While scouting out apartments in London for her Venetian boyfriend, Carla rents an apartment that overlooks the Thames. There she meet the lesbian hyper-horny real estate agent Moira.
Details for the movie Cheeky (2000)
Other Titles: Tra(sgre)dire, Transgressing, Lola 2 – Transgressing, Transgressions
Director: Tinto Brass
Starring: Yuliya Mayarchuk, Jarno Berardi, Francesca Nunzi
Country: Italy
Language: Italian, English
Cheating Scenes in Cheeky (2000)
In London, Carla (Yuliya Mayarchuk) goes to the office of real estate agent Moira (Francesca Nunzi) to find a place for her boyfriend (Matteo) to stay in. Moira shows her some places for rent on the map but then she starts coming on to her. She pokes and fondles Carla's boobs and fingers her. Carla is moaning but is reluctant and tells Moira that they shouldn't do it.
In Venice, a friend of Matteo is telling him about a cheating girlfriend of one of their friends. He tells him that their friend's girlfriend gets around and that he himself had tasted her. He also feeds his thoughts with the idea that Carla surely would have cheated on him by now in London. Matteo gets a call from Carla. She tells him about Moira, that she (Moira) has taken a liking to her. But she doesn't tell him about Moira's sexual advances. She is also touching herself while talking to him on the phone. Matteo is jealous of Moira.
The next day, Moira takes Carla to one of the places that she has for rent. There, she makes sexual advances towards Carla again. Carla is more receptive this time. They make out and get naked. Moira eats Carla until she cums.
Carla goes to a photo studio and gets fingered by the owner.
Moira invites Carla to a party at her house. There, Carla meets Moira's ex-husband and has anal sex with him in the bathroom. Moira finds out too late and she gets mad at Carla. Carla tells her that she wants dick, not pussy. Then, they kiss and makeup and rub each other's pussy.
Matteo comes to London
Matteo comes to London unannounced and finds Moira in Carla's place, naked. Moira excuses herself and leaves. Carla denies to Matteo that something is going on between them.
Matteo confronts Carla about a letter he found hidden in her room back in Venice. It also includes a picture of her butt-naked on the beach. It was apparently from a French guy that Carla met a year ago when she had a vacation.
Carla tells Matteo that she and the French guy only went swimming naked in the beach. We see a flashback of it. She denies that they had sex. Maybe they flirted and kissed a little, but that's it. However, we see an extension of the flashback in which the French guy ass-fucked her on the sand.
Carla starts attacking Matteo sexually. She gives him a blowjob. Matteo doesn't stop going on about the French guy and asks her what they really did. This is the part where the flashback of her getting ass-fucked entered. Matteo pushes her back and tells her to put in writing the times that she cheated on him. Then he leaves.
Carla starts to write. She asks Matteo in her letter if he remembered the time when they watched a movie with their friend, Luca and another guy that Luca brought with him. Unknown to Matteo, that guy turned out to be the French guy. After the movie, Carla slipped away from the three of them. The three guys started searching. Luca and Matteo went together while the French guy went by himself. The french guy found Carla who is wet by that time because of the movie. They had sex standing up. She rode him and moaned while her boyfriend was heard shouting in the background looking for her.
Matteo goes to the park to clear his head. There, he sees a couple making out on a bench. It turns out that the guy is not the female's husband, and that the husband is beside Matteo, watching the action with him.
This reminds Matteo of his own experience. He recalls fucking one of their neighbors and finding out that the husband knew about it and was watching them.
Because of these, he makes amends with Carla and tells her to cheat more and lie to him and make him jealous, because jealousy makes him crazy with desire for her. Carla tells him she loves him and swears that she will always lie to him.
Final Thoughts
Yuliya Mayarchuk is a real Russian hottie, or Ukrainian or whatever. Great curves and a really seductive face. If she is indeed your girlfriend or wife, it won't be long before she cheats on you because attractive men will be hitting on her left and right.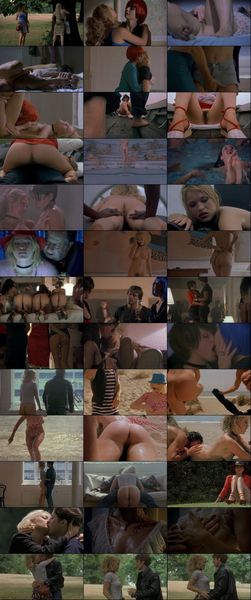 More info for Cheeky (2000)
IMDB Info: IMDB
Info + Download Link: Rarelust.com