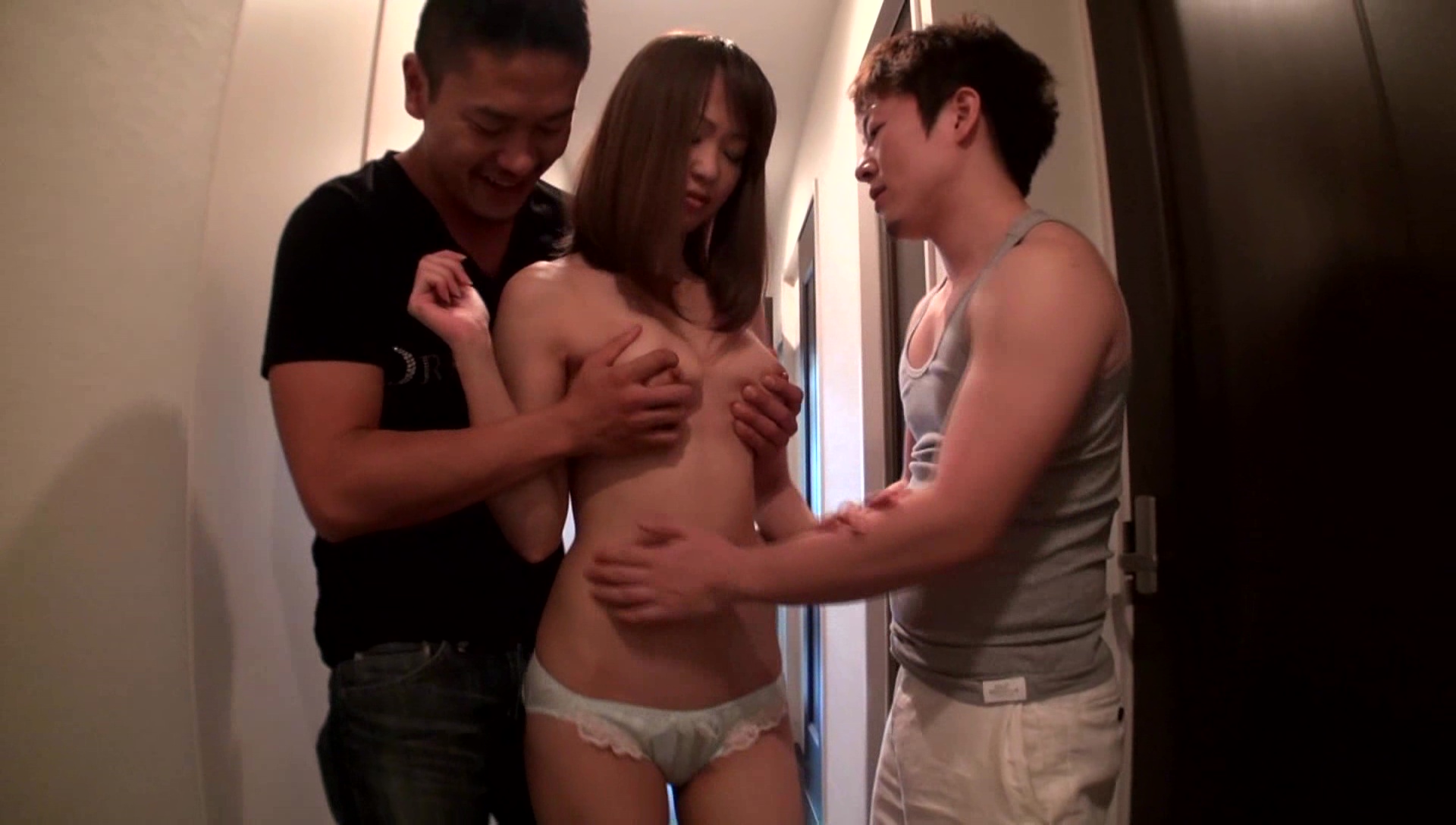 Description
Yuka Yamaguchi confides to an interviewer that she is lonely because her husband is away. The interviewer takes it upon himself to help her and along with two men he goes to her house to help her with her loneliness.
Details for the movie DGL-037
Other Titles: Be Married Woman and SEX Yamaguchi Yuuka During Absence of the Master, 旦那さんの留守中に人妻とSEX 山口優香
Director: COPAJun
Starring: Yuka Yamaguchi
Genre: JAV
Country: Japan
Cheating Scenes in DGL-037
Note: Watched without subtitles.
In the first scene, Yuka Yamaguchi is being interviewed. Maybe she's telling her marital problems, specifically her husband being away.
Three men go up to Yuka's apartment building. I think one of them is the cameraman/interviewer in the first scene. When he buzzes Yuka's doorbell and speaks to her thru the intercom, Yuka recognizes him and opens the door for him.
Yuka is a bit surprised when she sees that the interviewer has two companions along with him. There's a hint of worry in her face. One of the men touches her breast. Although she resists the man's advance, she doesn't seem to use too much force and is even politely smiling to the men.
Yuka looks at the interviewer, like asking him what he is up to. But slowly she lets the interviewer's two companion massage her breast, lift her shirt and pull her shorts down.
The two men make their way with her in a standing position near her front door, licking her tits, fingering her, etc. Then they go inside her laundry room, get her panties from her laundry basket, smell it and make her smell it. She gets embarrassed, but the two men seem to like her dirty undies' smell.
The two rummage her cabinet next and choose a sexy red pair of underwear for her to wear.They make her give them a tour of her house while she's wearing her sexy red panties and bra.Then they make her remove her undies and wear nothing but an apron while preparing something to cook in the kitchen. They put a vibrating dildo up her vagina while she chops the onions. She is doing her best to concentrate on the chopping while the dildo vibrates inside her vagina and pleasures her.
The two guys proceed to screw her in the living room and in the bathroom. Later, it's the interviewer's turn. He pleasures her first with a dildo in her couch then screws her on her bed and cums on her mouth and face.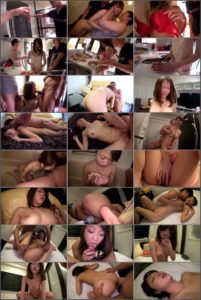 More info for DGL-037
Info + Torrent Links: Javbus.com